The #1 Subscription Billing & Financial Software for SaaS Companies
Whether they're selling traditional on-premises software or software as a service (SaaS), software businesses are most likely to succeed—and grow—when management is metrics-driven and has clear visibility into key performance indicators (KPIs).
With greater visibility and metrics analysis capabilities, companies can make better decisions about efficient, productive resource investments, resulting in strong revenue growth and high valuations.
Many small and midsized SaaS businesses rely on legacy software for accounting and financial management, but growth and increased competition have proven the need for upgraded systems.
Many SaaS businesses have migrated to the cloud with Sage Intacct™ because Intacct is a simple, fast, and scalable cloud-based solution designed specifically for the SaaS industry.
With Intacct—Sage's flagship, award-winning native cloud product—businesses are faster and more agile.
Sage Intacct's best-in-class solutions are perfect for your SaaS business.
Enterprise resource planning (ERP) functionality. Get multi-dimensional general ledger, accounts payable, accounts receivable, order management, and purchasing.
Complete analytics. Know where your business stands with analytics, reports, and dashboards.
Optional modules. Add revenue recognition, sales tax, subscription billing, project accounting, and time/expense management.
Easy integration with other systems and data. Easily connect your financials with other solutions using pre-built configurators.
World-Class infrastructure. Your monthly subscription includes automatic quarterly upgrades, disaster recovery, complete security, and more.
A better ROI. Easy per-user subscriptions with no hardware costs and IT investments equal a lower total cost of ownership.
Challenges

Benefits

Features

Take the Next Step
Software companies are shifting their customer relationships from traditional perpetual licenses and on-premises software to longer-term subscription-based models. The benefits are proven to attract more customers, create more revenue predictability, and achieve higher customer lifetime value.
Traditional ERP systems with legacy order-based financial models can't support the subscription-based model. To get the most benefits from subscriptions, the financial management system needs a single subscription system of record, from quoting to reporting GAAP and SaaS metrics to forecasting revenue, billing, cash, and expenses.
Sage Intacct helps your SaaS company:
Build the financial and operational metrics your executive team and board want
Scale your ideal FinOps tech stack to bill, recognize, post, close, and forecast as you scale from early stage to IPO
Create 300+ recurring billing scenarios and 200+ reporting and forecasting templates
Integrate with Salesforce to speed billing by up to 99%
Save time on the close with fast consolidations across entities, with foreign exchange
Sage Intacct is a best-in-class financial solution built by finance for finance. A truly cloud-based platform, Intacct integrates ease of use, role-based dashboards, automated billing cycles, and third-party integration to ensure profitability and improved customer satisfaction for SaaS businesses.
Intacct's benefits include:
Automated accounting, quote-to-cash, and revenue management
Cash management and forecasting
Budgeting and planning
SaaS metrics dashboards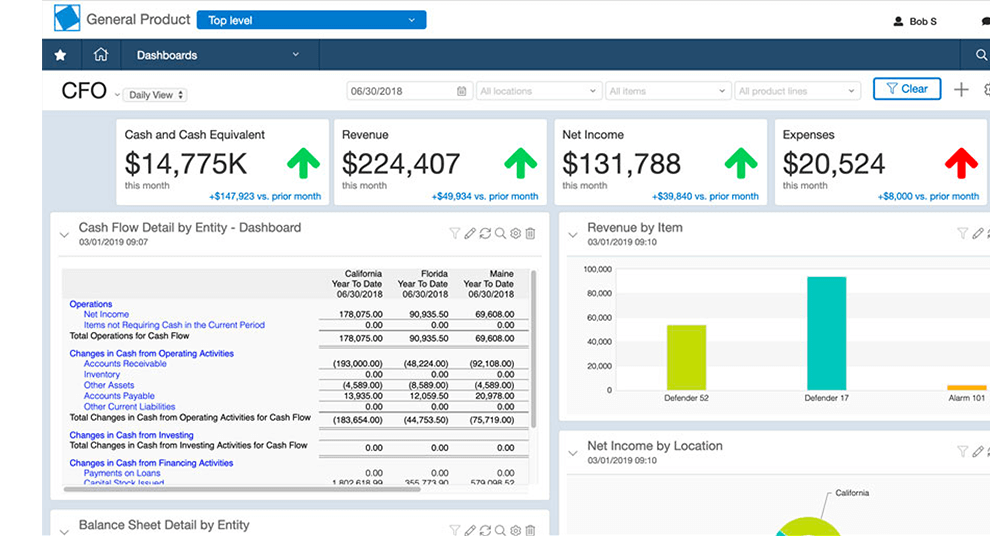 Sage Intacct combines smooth operational workflows with greater financial visibility and connects your resource management on a single, efficient platform that scales with your business.
With this platform, growing SaaS companies enjoy:
A flexible, modern general ledger
Accelerated DSO and generated cash flow
Cash runway management
Increased visibility, agility, and control with budgeting and planning
Data that's easy to 'slice and dice' for insights
Easy-to-manage metrics that matter for SaaS
Four critical challenges for SaaS companies
Manual, Error-Prone, and Excel-Reliant Processes
Your financial software should provide tools to automate processes, with one workflow for revenue lifecycle with checks, controls, and reminders about upcoming work and the ability to see the overall status. Good financial software is flexible, scalable, and seamlessly integrates with other solutions to assess a project's financial health and profitability.
Download this free 17-page whitepaper to read what's keeping CFOs awake at night and how Sage Intacct responds to those challenges. How many do you experience?
A Cumbersome and Time-Consuming Consolidation Process
Consolidations are a routine part of corporate accounting departments. However, as the SaaS industry undergoes significant changes, so have the complexity and compressed timelines of financial consolidations.


Click here to download this eBook and learn how Sage Intacct streamlines and reduces your consolidation time to minutes instead of days.
Lack of Clear Metrics and Reporting
Fast growth requires fast decisions made with the right information, which is impossible when you build metrics reports with data you've pulled into spreadsheets from siloed applications.


Download this free 12-page eBook to learn how Sage Intacct can help you make faster strategic decisions with real-time SaaS metrics that go beyond GAAP financials to include operational metrics.
Lack of Seamless Automation in the Subscription Billing Process
With the subscription economy, you're focusing on longer-term customer relationships versus transactions and adding complexity to billing, revenue recognition, forecasting, and SaaS metrics.
Download this eBook to learn more about how Sage Intacct can immediately automate your subscription billing and give you more time to strategize and build a genuinely customer-centered business.
Sage Intacct offers industry-leading core financials, user-friendly reporting and dashboards, and advanced functionality tailor-made for SaaS firms.
The cloud-based platform:
Features a high-powered general ledger
Offers dimension-level tracking for all your transactions
Automates your billing process
Tracks every step of your quote-to-cash cycle
Empowers you to focus on nurturing customers and creating business strategies
Sage Intacct enables your finance team to do more strategizing and less paperwork by automating investments, capital, and claims reporting tasks while delivering real-time visibility into metrics.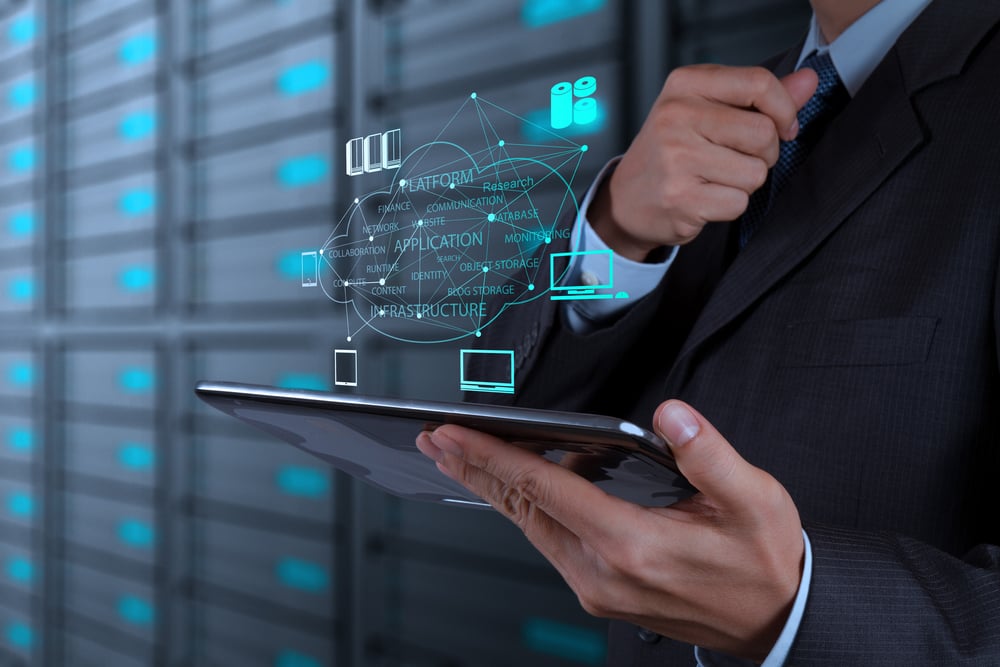 Powerful core financials
Intacct is an industry-leading platform for streamlining and automating core financials, including accounts payable, accounts receivable, cash management, and general ledger.
Contract and subscription billing
Customize pricing and billing schedules, reduce manual billing costs, save time through integration with other business tools, and gain flexibility to adapt your billing structure.
Project accounting
See all your time, expense, and project-based accounting data—financial and non-financial—in one place. Track project financials, compare planned versus actual budgets, and monitor project progress with customizable, real-time dashboards.
Real-time dashboards and reporting
Sage Intacct's innovative general ledger includes 10 pre-defined dimensions to capture the context of your data. User-defined dimensions are easy to add, so you can quickly access or create reports analyzing real-time business performance without managing a complex chart of accounts.
Project costing and billing
Simplified project billing transforms how your professional services firm bills projects. Improve profit margins by basing project bids on better data.
Time and expense management
Reduce revenue leakage and make better decisions with real-time visibility into your time and expense data.
Multi-entity and global consolidations
Consolidate hundreds of entities in minutes. Close your books faster by automating financial consolidation accounting activities, including currency conversions, inter-entity transactions, and local tax reporting. View interim summary figures with financial statements that are ready whenever you are.
Dimensions
Dimensions creates a flexible foundation that offers a new way to track and report on financial and operational data while simplifying your chart of accounts. Integrated with Sage Intacct's easy-to-use financial report writer, Dimensions improves your reporting and enables fast answers to business questions.
Dynamic allocations
Use automated allocations to understand your organization's true performance and gain more time for oversight, analysis, and strategy. Get a rock-solid audit trail with Sage Intacct's built-in transparency.
Let's Discuss Your Business Challenges
Want to discuss your business growth challenges and which enterprise solutions will help you reach the next business milestone? Vision33 provides the right balance of software and consulting to maximize professional services organizations' investments in transformative enterprise technology. Speak with a certified Vision33 consultant about your business management needs.
Frequently Asked Questions (FAQs)
How hard is it to implement subscription billing and financial software for SaaS companies?

It isn't difficult. The right solution is quick to implement, and your monthly subscription includes automatic quarterly upgrades, disaster recovery, complete security, and more.
What features should I look for in subscription billing and financial software for SaaS companies?

Look for powerful core financials, project accounting, project costing and billing, multi-entity and global consolidations, dynamic allocations, contract and subscription billing, real-time dashboards and reporting, time and expense management, and dimensions. It should have a single subscription system of record, from quoting to reporting GAAP and SaaS metrics to forecasting revenue, billing, cash, and expenses.