Vision33 TOTAL Care Support Program
Vision33 TOTAL Care is Vision33's industry-leading support program. This flagship program enables us to provide the most value for SAP Business One customers every day. Vision33 TOTAL Care is one reason for our high customer engagement and retention rates.
Your partnership with Vision33 doesn't end after the implementation—that's merely the beginning of your journey into discovering everything that's possible with SAP Business One. Because we want our customers to see the value of this technology and get the most out of their investment, we offer support long after go-live.
Are you a Vision33 customer? Access the Vision33 Support Center.
After logging in, you can easily submit and review support tickets, access the most recent how-to documentation and videos, and participate in our Vision33 Community Forum.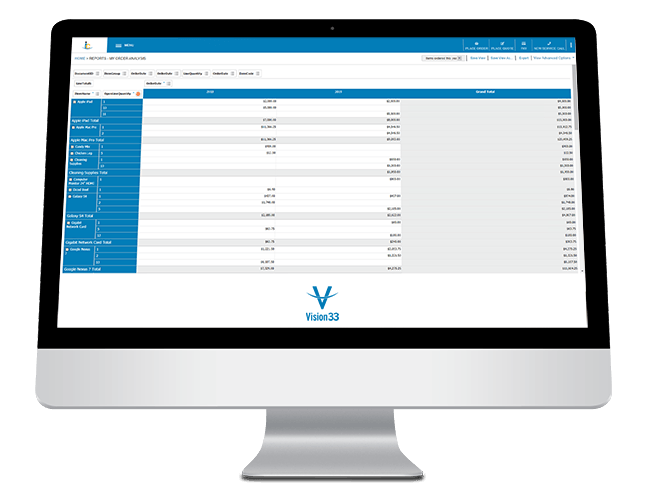 Full Support & Enablement Beyond Project Go-Live
Unlike many other enterprise software companies, Vision33 believes in giving customers the knowledge they need to thrive without spending years dependent on a helpline. Vision33 TOTAL Care provides dedicated customer support, training, and enablement programs to ensure your employees learn the application quickly and alleviate the stress of a new software rollout.
This pillar program has been crafted and reviewed by SAP Business One's most experienced minds. In addition, Vision33 employees are hand-selected members of SAP Global committees, including the SAP Partner Advisory Council and the Global Partner Executive Committee, which determine the future road map of SAP Business One.
We don't just listen to our customers through our support channels—we advocate for them by recommending features and enhancements to the SAP executive responsible for product development.
We also offer a premium package that provides 24/7 global support.
Global Support When You Need It
Our experienced Vision33 TOTAL Care Support team takes a hands-on approach by working with customers to understand how we can best support them and their employees when needs arise.
Because Vision33 knows flexibility is critical for supporting customers, the TOTAL Care Support team is distributed worldwide to provide 8 AM–5 PM support in every North American and European time zone.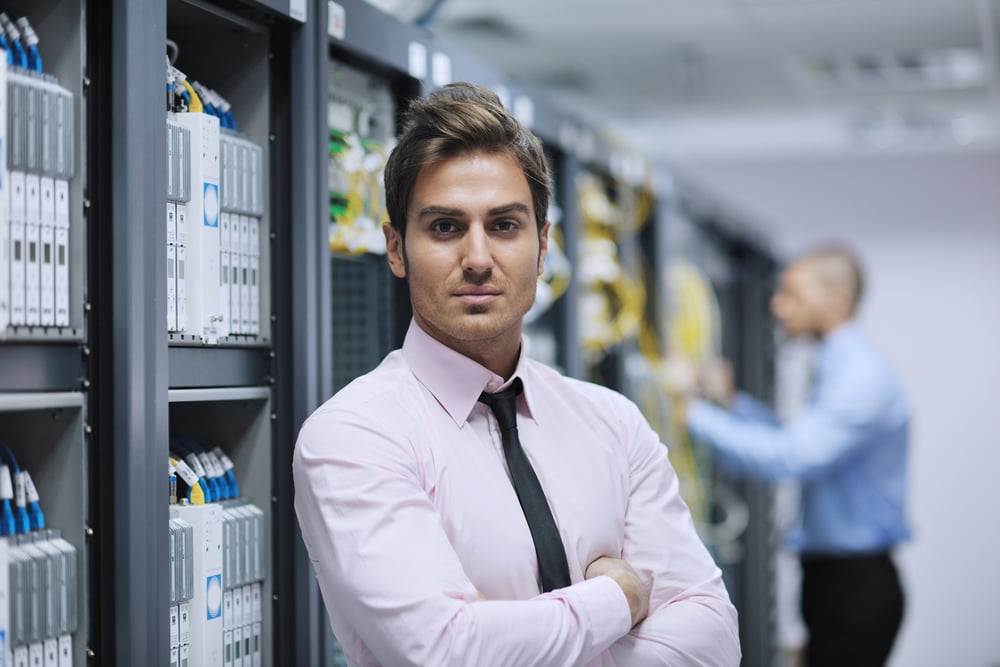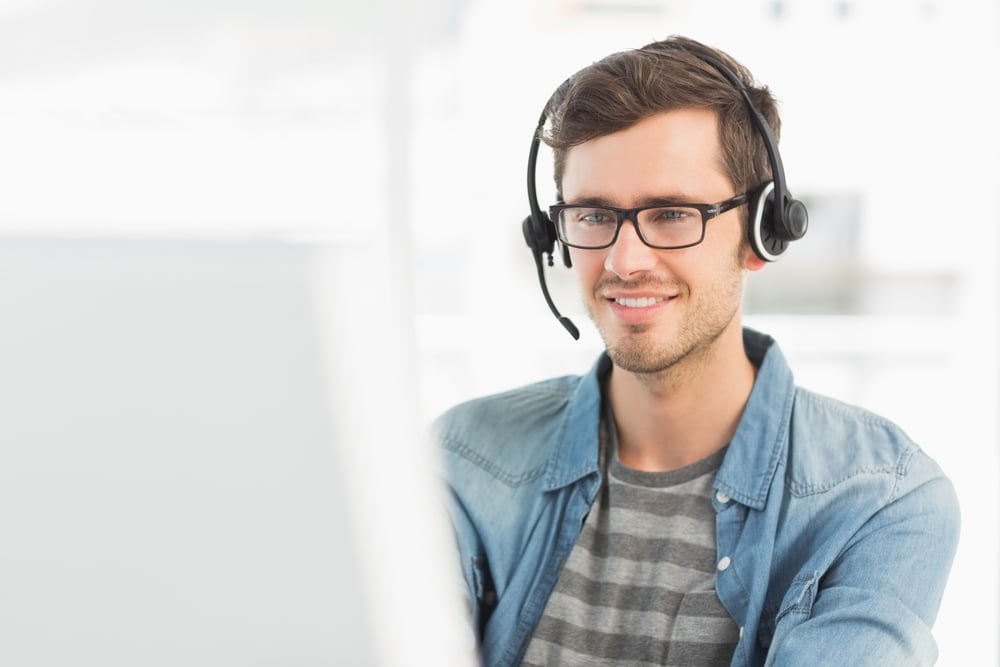 Vision33 Support

Center
The Vision33 Support Center is an innovative tool for Vision33 customers. You can easily submit support tickets and track their updated status. You can also access the latest SAP Business One document libraries, including reports, how-to guides, and videos. These are updated with the most recent version of SAP Business One and include HANA and global localizations. An intuitive search functionality finds what you're looking for in seconds, and a community forum allows you to share your thoughts and questions with other SAP Business One users in the moderated Vision33 customer community.
If you're a Vision33 customer, click here to request access to the Support Center.
SAP Business One Tips and Tricks
The Vision33 TOTAL Care Support team regularly publishes tips and tricks based on their most frequently asked questions about SAP Business One. These reference documents are easy-to-read PDFs your employees can use every day. Click here for our full library of tips and tricks—and check back frequently, because we add new ones each month!
Creating new posting periods
How to check for database locks
Vision33 Customer Portal
The Vision33 Customer Portal empowers our customers with 24/7 self-service, helping them monitor their daily business activities with Vision33. To access orders and quotes, view invoices, make payments, and more, you can log in to the Customer Portal anytime, anywhere, without calling an accounting department.
Many of Vision33's customers love their Customer Portal experience so much they implemented one for their businesses. The Customer Portal is possible via a direct integration with SAP Business One.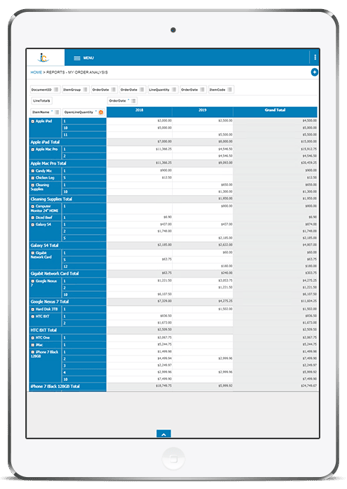 Vision33 Training for SAP Business One
Vision33 offers exclusive online and in-person regional training to teach customers about SAP Business One. Our long-standing Crystal Reports training class shows customers how to design and create their own reports. Another course, Mastering SQL Queries, teaches customers basic skills to master the query tools in SAP Business One.
Vision33 Customer Resource Site
The TOTAL Care Support Knowledge Base is a password-protected SharePoint site dedicated to customers. It includes an enormous library of over 500 videos, 900 documents, an annual events calendar, announcements, and important links.
America's and Europe's SAP User Groups (ASUG & UKISUG)
ASUG and UKISUG are two international groups focused on offering support, training, and collaboration for SAP Business One users. Members use these groups to explore new ideas, solve roadblocks, and build professional networks. Local chapter events enable you to meet with other growing businesses and SAP Business One users in your area.
Biz.One
The largest SAP Business One-themed annual event, Biz.One attracts SAP Business One users throughout North America for three days of learning, training, and collaborating. Vision33 is a Platinum Sponsor of Biz.One because we strongly believe in coming together as a community to ignite ideas, share experiences, and host face-to-face events with our customers. During a privately hosted function, Vision33 presents annual Visionary Awards to customers who demonstrate the most innovative use of SAP Business One functionality across their business.
Let's Meet Your Challenge Together
The Vision33 TOTAL Care Support team is available 8 AM-5 PM Monday through Friday for support in every North American and European time zone. You can also talk to us about our Premium Support offering, which provides 24/7 global support when needed.