Inventory fulfillment isn't easy. Neither is running a warehouse or multiple distribution centers.

We understand. We've worked with many businesses like yours to help them find technology that eliminates manual tasks, automates processes, and makes inventory fulfillment easier.

Our customers frequently report inventory fulfillment challenges like:
A chaotic supply chain
Customers who want everything cheap—yesterday
Errors from manual data entry and inventory picking
Perishable inventory
Inventory traceability if there's a recall
Competition with eCommerce giants
Too-small warehouses
The need for more vehicles or property but no funds to buy them
Moving inventory between locations
A sales team that doesn't know what's in stock
Delayed ordering of re-stock
No lot number control for meeting government standards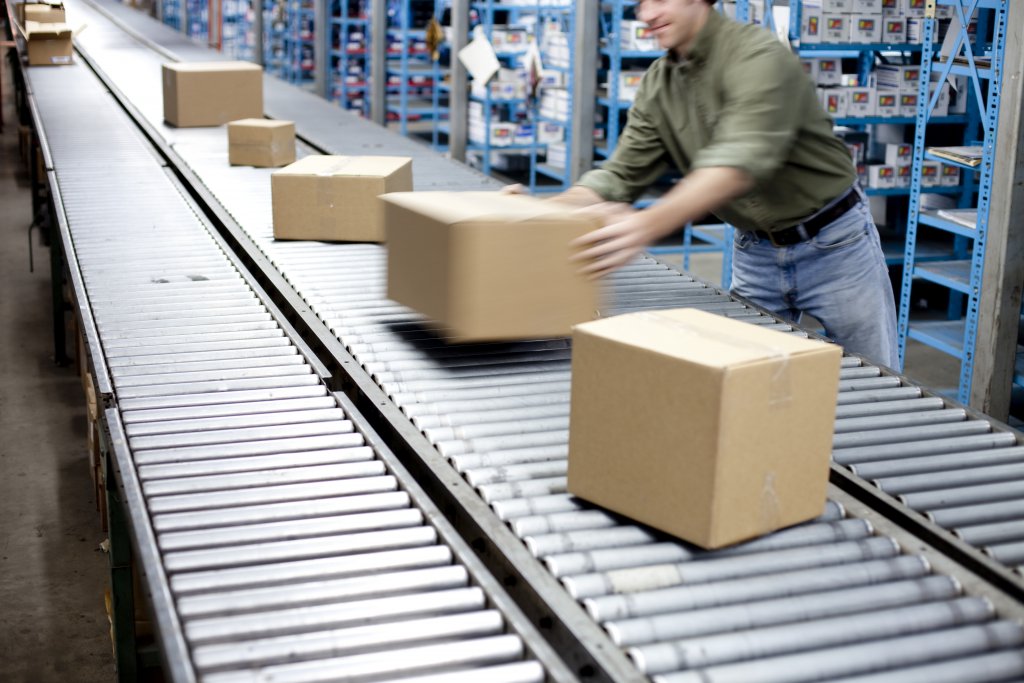 Small Changes, Big Impact: Understanding Digital Transformation
There are many definitions of digital transformation, but here's our favorite: Adopting new—or modifying existing—technology to make your business run better.

This transformation fundamentally changes how businesses operate and deliver value.
Many believe digital transformation is simply using the cloud and analytics. However, those are only two elements of a digital transformation. A comprehensive transformation occurs only when an organization also improves its integration, automation, and system flexibility.

With a successful digital transformation, tackling new challenges, shifting operations, and updating business models are effortless.
Get our free Understanding Digital Transformation eBook to learn how technology enables new ways to do business, build resiliency, and operate more efficiently.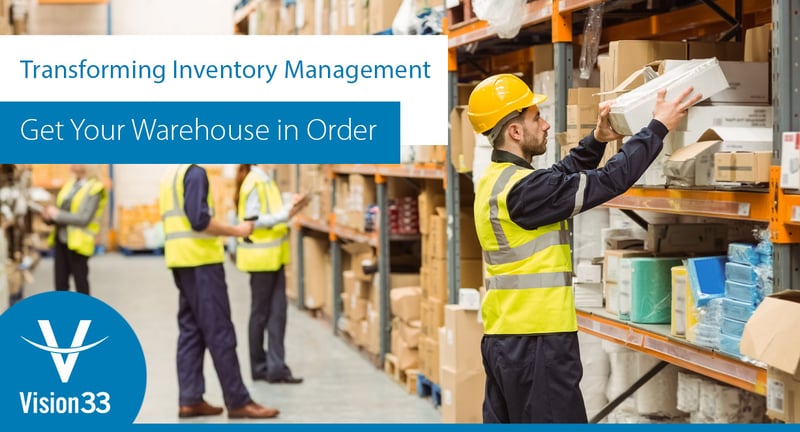 Transforming Inventory Management
Become more flexible and efficient while providing world-class customer service. Grab a beverage and settle in for this eye-opening webinar.
Explore Our Blog

Success Stories

Additional Resources

Podcast
Read Our Inventory Fulfillment Posts
Check out these brief, informative posts about inventory fulfillment challenges and how to overcome them. You'll find lots of other free resources, too.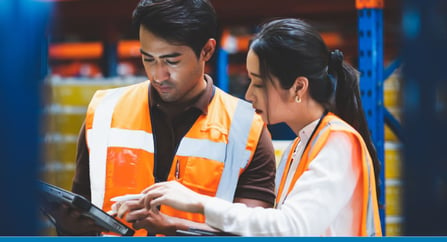 Navigate the Ups and Downs of Manufacturing and Distribution With SAP ERP
Manufacturing and distribution require efficiency, automation, integration, and collaboration. And the best and fastest way to get these must-haves is with an enterprise resource planning (ERP) solution.
Read the blog and watch a 2-minute video to understand how inventory fulfillment only scratches the surface of what you can accomplish with the right ERP solution.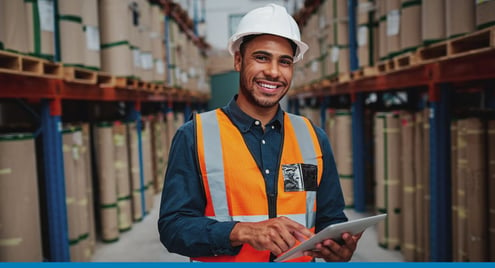 Maximize and Modernize Your Distribution Operations With a Warehouse Management System
If you make it or move it, you understand the challenges distributors face: incorrect data, lost time, inaccurate shipments, unhappy customers, not enough insight for good inventory management, and more.
Read this blog and access an on-demand webinar to learn how to get organized and crush distribution challenges.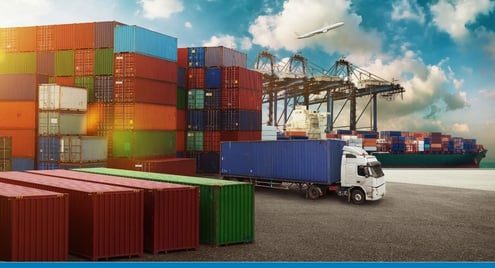 Vision X Harnesses the Power of SAP Business One to Transform Its Supply Chain
Vision X designs, manufactures, and delivers the most advanced lighting solutions in the world. However, its legacy software, QuickBooks, couldn't support its rapid growth—processes were paper-driven and reactive, and staff had to check warehouse shelves to understand inventory.
Read this blog and watch an on-demand webinar featuring Vision X's business manager to learn how the right ERP solution can help your business tackle supply chain chaos head-on.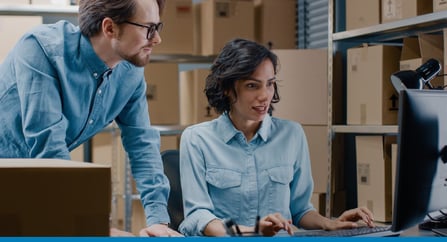 Getting a Handle on Inventory Management in a Changed Marketplace
Everything about inventory management has changed—the supply chain, customer demand, order volume, delivery expectations, and online selling.
Read this blog and get a free eBook to learn how an ERP solution will help you get a handle on inventory management.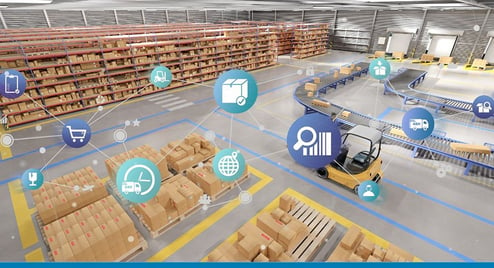 Top 5 Questions to Ask When Optimizing Inventory Management Processes
Because inventory is your wholesale distribution business's most significant asset, using the best inventory management technology to streamline and optimize your warehouse operations is crucial.
Read this blog to understand the challenges of using small business accounting software to manage your inventory and learn five questions to ask about your software and processes. You'll also get access to an on-demand webinar about inventory management best practices.

6 Steps to Selecting the Right ERP Solution
The road to ERP begins with a simple question: Does your accounting software support the functions your business needs to operate—and, more importantly, grow?
Visit this blog to understand common pain points, learn the six steps to choosing the right ERP solution, and download a comprehensive guide.
See How Businesses Like Yours Handle Inventory Fulfillment
Hit the play button on these short success stories about companies that tackled their inventory fulfillment challenges.
Asmodee is the leading distributor of board games, playing cards, miniatures, collectibles, and accessories in the United Kingdom.
Watch this short video to see how the right ERP solution links Asmodee's supply chain in one system—and why it's been a critical factor in the company's success.
Superior Auto Extras is a wholesale distributor of lobby merchandise for the car wash industry. With two distribution centers, Superior Auto Extras has a lot of inventory (think tree-shaped air fresheners!) to manage and ship.
Buckle up for this quick video explaining how an inventory management tool allows Superior Auto Extras to track orders from the moment they arrive to the moment they leave.
The Fruit Company must watch its fresh inventory closely to prevent it from spoiling before it gets sold.
Watch this short video to learn how the Fruit Company easily keeps track of the products it needs to ship.
Juice Beauty is one of the few authentically organic beauty product companies in the world. But the company's legacy software couldn't support inventory management or batch control, and carefully watching ingredient expiration dates made product development a challenge.
Watch this short video to see how the right ERP solution gives Juice Beauty complete transparency into its worldwide product distribution.
Tolteca Foodservice's products go to Mexican restaurants throughout the United States. When the company's growing inventory of 2,000 products outpaced QuickBooks's capabilities, Tolteca Foodservice graduated to a powerful ERP solution.
Watch this short video to see how ERP manages Tolteca Foodservice's entire business—from accounting and financials to purchasing, inventory management, sales, and customer relationships.
Check Out Additional Resources
Here are more resources about inventory management and fulfillment. If you have questions or want to chat about these resources, please drop us a line.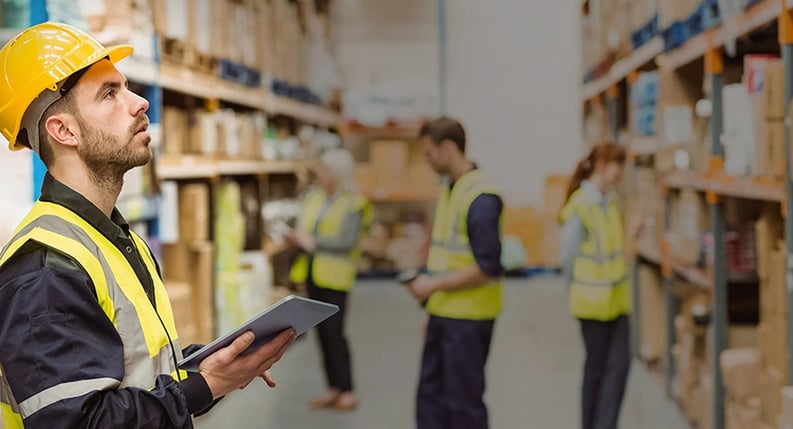 Warehouse Management 4.0 Guide
Today's consumers want more choices, faster shipping, and lower prices. And your head is already spinning with inventory picking, order fulfillment, and getting merchandise out the door.
It's possible to better run your warehouse, keep your customers happy, and make a nice profit. Find out how in our free Warehouse Management 4.0 Guide.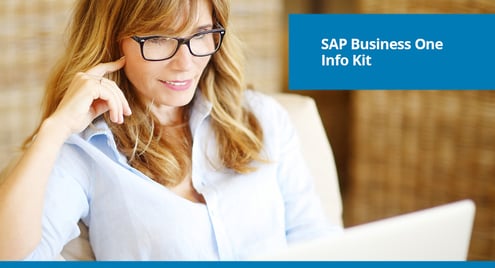 ERP Info Kit: SAP Business One
SAP Business One is an affordable, easy-to-use ERP solution for growing small to midsized businesses and large enterprise subsidiaries.
We compiled the latest, most essential information for anyone researching or considering adopting SAP Business One. In one easy-to-use kit, you can access solution briefs, videos, demos, and a webinar series to see Business One's features and how it could improve your operations.

ERP Info Kit: SAP Business ByDesign
SAP Business ByDesign is an affordable, easy-to-use cloud ERP solution for fast-growing businesses.
This collection of easy-to-digest assets is ideal for anyone researching or considering adopting SAP Business ByDesign. After exploring the solution briefs, videos, and demos, you'll see how SAP Business ByDesign could help your business turn growth potential into real results.
Your business relies on many applications to stay organized, collaborate, and run operations. If those standalone applications can't talk to each other, you're wasting time and money.
Learn about an integration platform as a service (iPaaS) solution that can connect just about anything.
See it in action and discover how to do more with what you already have.
Listen to Our Podcasts
On The Connected Enterprise podcast, Vision33's Carl Lewis interviews bright minds and industry thought leaders about enterprise technology and what's coming next.
We think you'll enjoy these episodes: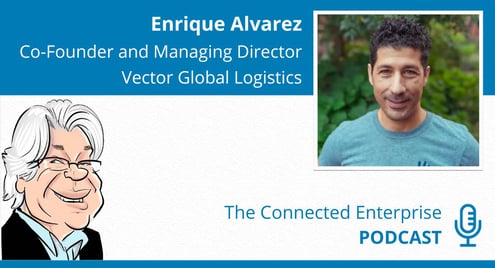 The Supply Chain Connection: Enrique Alvarez Discusses Relationships in Distribution and Logistics
Enrique Alvarez, co-founder and managing director of Vector Global Logistics, is a podcast pro—he joined Carl four months before this episode to explain what caused global supply chain disruptions.
This time, Enrique updated us on the state of the distribution industry, explained how the supply chain is faring, and discussed the importance of relationships in distribution and logistics.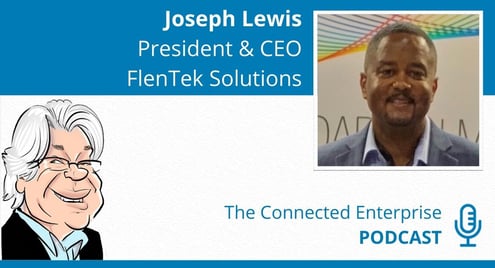 A Vehicle for Efficiency: FlenTek Solutions Shares Its Shift to Cloud ERP
It's not every day that two Lewises are on the podcast. Host Carl Lewis sat down with Joe Lewis, president and CEO of FlenTek Solutions. FlenTek designs and manufactures motor controller systems for original equipment manufacturer (OEM) products, such as forklifts and industrial, electric, and autonomous vehicles. The company also sells color systems to businesses that test food, paint, and plastic colors.
Carl and Joe chatted about FlenTek's shift to a cloud-based enterprise resource planning (ERP) solution, its benefits, and advice for other businesses considering the cloud.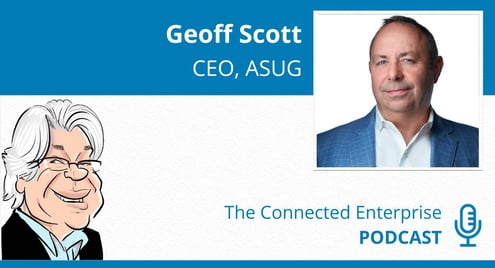 Inspiring Innovation and Success: ASUG Helps SAP Users Implement World-Class Business Processes
Geoff Scott thrives on helping organizations make the most of their enterprise technology investments. As the CEO of the Americas' SAP Users' Group (ASUG), he's at the helm of an ecosystem of technology, customers, and partners like Vision33.
Geoff joined Carl to discuss how organizations use technology to adapt to new economic conditions, skillset challenges, and what organizations should prioritize.