About SAP Business One

Success Stories

Cloud Hosting for SAP Business One

ERP vs. Accounting

Key Features

Portals

Integration Solution

Automations

Value for Customers

Industry Verticals

Subsidiaries

SAP HANA

SAP Services

About SAP
What is SAP Business One?
SAP Business One is an affordable, easy-to-use business management solution for growing small and midsized businesses and subsidiaries.
From financials and accounting to inventory and customer relationship management (CRM), SAP Business One integrates your critical areas to provide clear visibility into your entire business. By capturing data in a centralized location, you can access vital real-time information to make fast, informed decisions.
SAP Business One is a scalable, proven solution available on-premises and in the cloud powered by Amazon Web Services (AWS). SAP Business One transforms your business by using information to maximize efficiency, reach new customers, and drive profitable growth.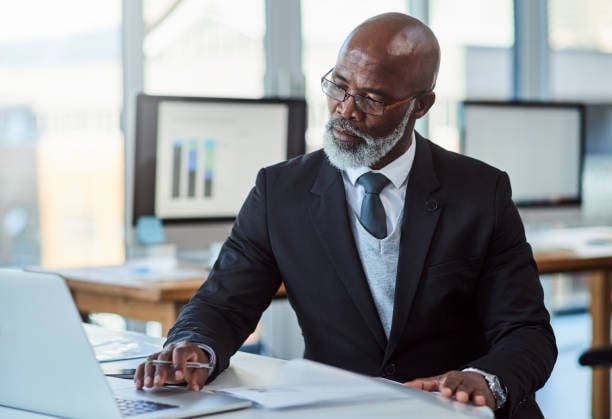 SAP Business One Success Stories
Success doesn't happen by accident
Vision33 customers succeed because we carefully match their needs with the right software and the perfect mix of implementation services, training, and customizations. We have thousands of customer successes in industries like manufacturing, distribution, food production and distribution, life sciences, and more.
Cloud Hosting for SAP Business One
Vision33's comprehensive cloud hosting solutions are a powerful combination of technologies and services that protect, optimize, and deliver the rich functionality of SAP Business One in a fully managed cloud.
Powered by Amazon Web Services (AWS) and supported by tier 1 technologies like CrowdStrike, Vision33's cloud hosting platform is trusted globally by over 12,000 SAP Business One users.
As the first partner to deliver SAP Business One in the cloud, Vision33 brings unrivaled knowledge and expertise to any project, regardless of its size or complexity.
As the size, complexity, and pace of your business grow, frustrations multiply. The accounting system you relied on to manage finances and operations is now a barrier to growth and efficiency—and in a highly competitive business climate, you can't afford spiraling overhead costs, functional limitations, and unnecessary risks.
A great accounting software package will tell you where your business has been. A great ERP software solution will guide you where you're going.
Learn more
Key Features of SAP Business One
Financial
Financial management – Improve margins, reduce errors, and drive more profitable decision-making.
Accounting – Automate fundamental accounting processes.
Controlling – Manage cash flow, track fixed assets, control budgets, and monitor project costs.
Fixed-asset management – Track and manage physical assets and equipment.
Banking and reconciliation – Process reconciliations, bank statements, and payments.
Financial reporting and analysis – Create standard or customized reports from real-time data.
Sales and customer management – Oversee the entire sales process and customer lifecycle.


Sales & Service
Sales and opportunity management – Track sales opportunities and lead activities throughout the sales cycle.
Marketing campaign management – Create, manage, and analyze marketing activities.
Customer management – Store customer data in one place by synchronizing and managing customer contacts in Microsoft Outlook.
Service management – Manage warranty contracts and service agreements.
Mobile sales – Empower your sales organization to manage information on the move.


Reporting & Real-Time Analysis
Reporting – Generate integrated reports with real-time data.
Business intelligence – Create timely and accurate reports based on company-wide data.
Interactive analysis – Integrate SAP Business One with standard Microsoft Excel functionalities.
Drag and relate – Drill down into data and use search assistance and workflow-based alerts.
Dashboards and reports – Design intuitive, interactive dashboards and reports.
Real-time analytics – Access information faster and evaluate it with powerful analytics.
Report & Analytics
Purchasing and inventory control – Optimize purchasing practices and control costs.
Procurement – Streamline procurement processes.
Warehouse – Synchronize goods receipts and inventory levels in real-time.
Web Portals for SAP Business One
Employee Portal
Employee Portal puts your employees in the driver's seat with a real-time, web-based solution that's seamlessly integrated with SAP Business One. The portal offers the flexibility and tools to work where and when they need to.
Access real-time, on-demand data
Publish reports in seconds
Customize reports
Save customized report formats
View and modify reports
Increase sales and stay connected anywhere with Sales User add-on
Customer Portal
Customer Portal gives customers a secure, flexible, and personalized self-service gateway where they can retrieve and interact with information in a standard web browser.
Use self-service
Get secure access
Make online payments
Request quotes and place orders
Want a Demo?
Want to see Vision33's Portals in action? Watch an online demo for each of our portal solutions and see what they can do for your business.
Integrate SAP Business One With Anything
Integration, the lifeblood of business agility and a competitive advantage in fast-evolving markets, should be accessible to every company. That's why Vision33 developed The Saltbox Platform.

Saltbox is a cloud-native, low-code integration platform as a service (iPaaS) solution that empowers small and midsized companies to integrate disconnected business systems like ERP, CRM, and eCommerce.

By eliminating data silos and automating manual processes, Saltbox unlocks new levels of operational efficiency and cost savings.

Powered by AWS, the Saltbox engine transforms data to ensure system compatibility and compliance with user-defined workflow logic. Connectors seamlessly integrate Saltbox with anything—from modern cloud-native apps with REST APIs to legacy and proprietary applications and data warehouses.
Automations for SAP Business One transforms manual tasks into automated workflows that prevent costly mistakes and save precious time. Each automation delivers specific business outcomes such as improved cash flow, increased process efficiency, and less time spent on administrative tasks.
Automations for SAP Business One is powered by The Saltbox Platform, Vision33's exclusive integration platform as a service (iPaaS) solution that extends SAP Business One's functionality and ensures a strong return on your investment.
SAP Business One is easy to use and extremely powerful. Although each of your employees has a different job, they must work as a team to serve your customers. And because each employee relies on information others have created or reported, everyone needs access to accurate, up-to-date data.
Your accounting team must keep the wheels of commerce turning with money flowing in and out and being reported on correctly. Your executive team needs real-time information for planning. Your sales team must know how much inventory is in stock and when orders will be filled. Your purchasing manager must be able to forecast demand.
As you search for business software, evaluate products that offer the features you need now and the ones you'll need as you grow.
SAP Business One offers the right functionality at the right price.
Vision33 has hundreds of customers in manufacturing and distribution. Within those sectors, we have expertise in food, hard goods, and medical/life sciences products. But no enterprise resource planning (ERP) solution can do everything for every business, so integrating with other software is critical. SAP Business One is flexible and easy to integrate with.
SAP released the initial software development kit (SDK) for SAP Business One in 2004 and expands the integration points with every new product release while also making the integration tools easier to use.
Vision33 extended SAP Business One's integration capabilities with The Saltbox Platform in 2019. We partner with the leading SAP Business One industry solutions providers for:
Using SAP Business One as the standard for subsidiary operations allows a larger enterprise to manage every location with one system.
Expanding internationally carries a high cost of maintaining non-integrated solutions. By using SAP Business One as part of a multi-tier software strategy, large enterprises running SAP ERP Central Component (ECC) can easily and quickly integrate their subsidiaries.
As businesses roll out new offices and operations worldwide, SAP Business One provides corporate standardization and control to get new offices running while integrating with their larger SAP ERP system for a consistent worldwide platform.
SAP HANA - Why Should You Use SAP HANA?
SAP Business One was the first application SAP deployed on the HANA in-memory platform
This in-memory computing platform supercharges SAP Business One's speed and allows you to analyze massive amounts of data in real-time. SAP Business One powered by SAP HANA eliminates layers of complexities and unnecessary business costs found in legacy IT architecture so your business can run smarter, faster, and simpler.
SAP Business One is powerful software for growing your business. But to be effective, you must deploy it correctly and train your team to use it. Vision33's certified experts are positioned worldwide and prepared to help our customers get the most from their software investment.
Our services include:
SAP was founded in 1972 by five German engineers who worked for IBM in Mannheim, Germany. The name SAP came from the abbreviation for System analyse und Programmenentwicklung ("systems analysis and program development" in German).
SAP initially struggled to sell the concept of an integrated software product that could be customized to run all a company's processes. But by the 1990s, SAP was the software applications vendor of choice for nine of the ten largest U.S. corporations, one-third of the Fortune 500, seven of the ten largest Business Week Global 1000, and 80% of the Fortune 100 companies in software, computers, peripherals, and semiconductors.
In 2001, SAP made the acquisition that marked its entry into the small business space. It purchased TopTier Software, an Israeli company specializing in portals, and its sister company TopManage, which developed small business software.
TopManage was rebranded SAP Business One and introduced to the U.S. market in 2003. Since then, SAP Business One has undergone eleven significant new version releases.
Frequently Asked Questions (FAQs)
How will SAP Business One modules help my business?

From financials and accounting to inventory and customer relationship management (CRM), SAP Business One integrates critical areas to provide clear visibility into the entire business. By capturing data in a centralized location, users get vital real-time information to make fast, informed decisions.
Can SAP Business One be deployed on-premises or in the cloud?

Yes. SAP Business One can be deployed on-premises, in the cloud, or both.
What kind of reporting and analytics can SAP Business One do?

SAP Business One's business intelligence (BI) allows users to quickly create timely and accurate reports based on real-time, company-wide data. Users design intuitive, interactive dashboards for an always-on view of financial and operational performance.
How does SAP Business One help businesses improve customer relations?

SAP Business One's features include sales and opportunity management, marketing campaign management, customer management, service management, and mobile sales.

Users can even add a customer portal that gives customers a secure, flexible, and personalized self-service gateway to retrieve and interact with information in a standard web browser. With Vision33's Customer Portal, customers can instantly place new orders, submit service requests, access outstanding invoices and payment history, make payments, and view order history, service tickets, and shipping information.