Strengthen Supply Chain Relationships With A Self-Service Solution For SAP Business One
About Vendor Portal
The Vendor Portal for SAP Business One provides a feature-rich solution, offering your vendors the ability to see the SAP Business One data you need them to through a web-based browser. At the same time, you have complete control and flexibility over the presentation, content, and functionality of what each user views.
Gone are the days of being inundated with calls and emails from your vendors asking how much of their stock you have on hand. They'll be able to see for themselves when you are running low and will let you know it's time to place an order. You won't need to field incessant inquiries about invoices, either. The Vendor Portal will enable your vendors to easily access AP details from SAP Business One.
Your vendors will be able to get the information they need with a click of a button, and without involving your staff. You'll save time, money and energy. It's a win-win.
Benefits
The Vendor Portal allows SAP Business One users to:
Extend data to vendors, while strengthening relationships and improving service

Save time, money and effort by empowering your vendors to access their own, up-to-the-minute report data – at any time, wherever they are in the world

Make sound business decisions with readily accessible, real-time data

Give vendors the information they need - whenever and wherever they need it

Take your SAP Business One investment to the next level and increase ROI

Pay one single price per company for unlimited user access to the system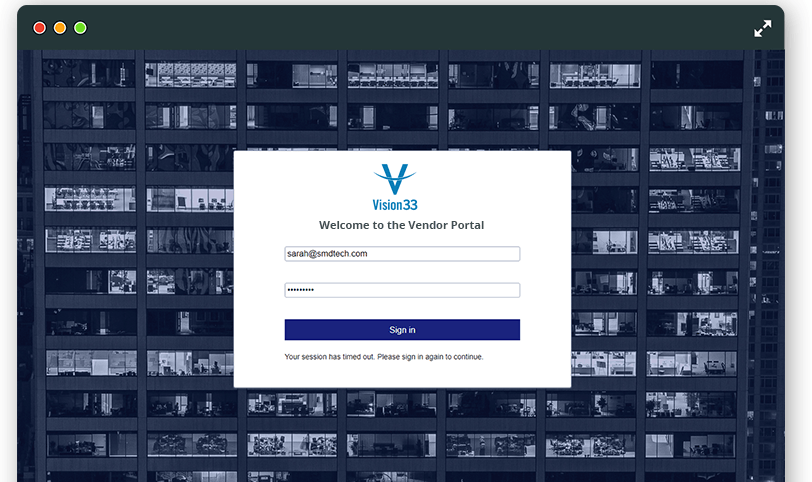 Let's Meet Your Challenge Together
Discover how Vendor Portal can simplify your business processes and create stronger relationships with your vendors by contacting us today.