Introduction

eGovernment

ERP and Government

Integrations

Take the Next Step
Government agencies focus on engaging with citizens, driving economic growth, revitalizing neighborhoods, and ensuring thriving communities. And although they want their customer experiences to match those of private businesses, government agencies often lag behind the private sector in technology and going digital.
As technology advances, your citizens' demands for fast, convenient online services will increase. But as a government agency, you face unique challenges.
Many agencies use multiple standalone systems—some outdated—to track tax bills, manage permits, provide registration for community events, and more. Working with disconnected systems that don't communicate means wasting time on manual, repetitive data entry.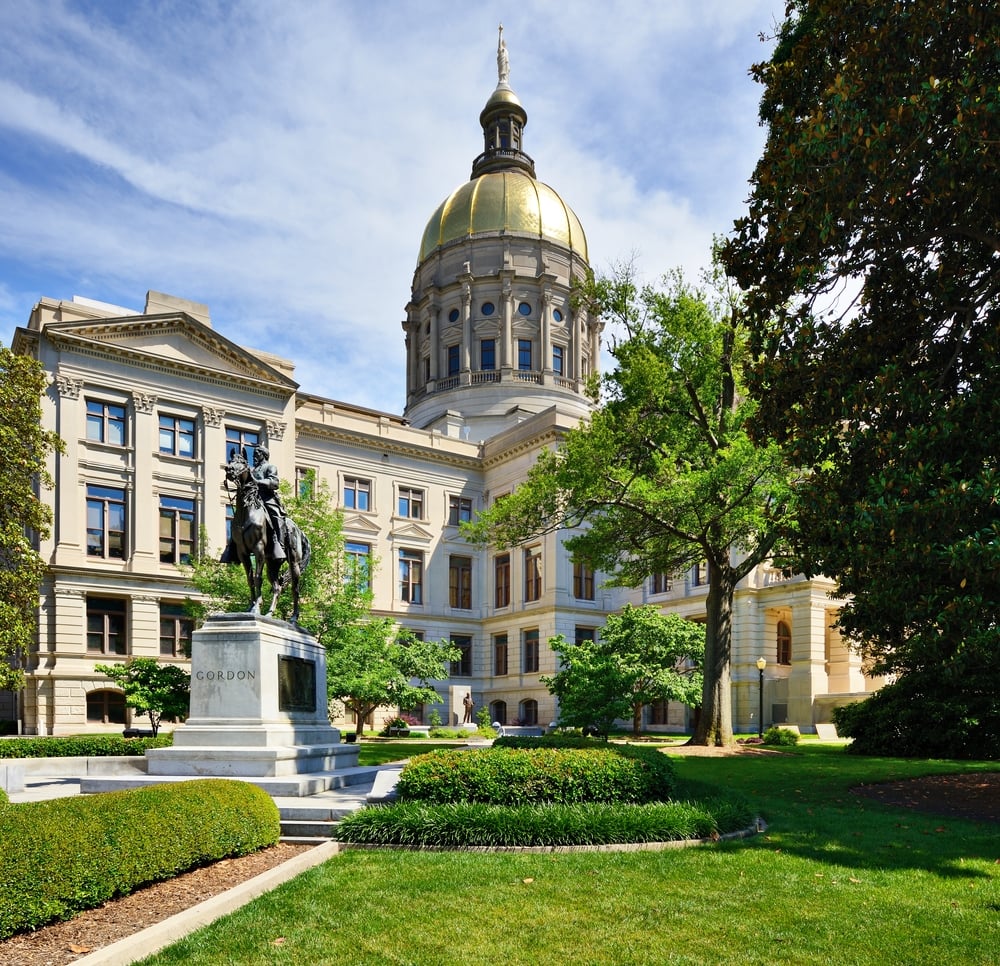 Paper-based processes are another challenge. Email chains and shuffling paper documents lead to lost paperwork, miscommunication, mistakes, and delays.
Today's business environment is also different than a year and a half ago. Many employees work from home and may not have the proper tools to collaborate with their peers and be productive.
Add security and compliance concerns, and it's not surprising government agencies resist change.
Vision33 partners with government agencies to solve these and other challenges with the promise of technology and the value it delivers. We understand going digital can be daunting, but it's possible to do so without overhauling your existing systems or disrupting your operations.
The new way of government focuses on making civic engagement a reality through technology. Powerful government software delivers public services more effectively, improves the citizen experience, and reduces costs.
Vision33's eGovernment practice delivers the right approach, expertise, and people to empower public sector and government clients to succeed with technology. Our experts help agencies optimize their technology investment, deliver government services efficiently, reduce costs, and improve overall citizen satisfaction.
"The feedback has been very positive. I couldn't be happier with the software, where it's going, and what we'll be able to do with it. It's completely transformed how we do business."
Ray Martin, Building Official, Town of Ellington, CT
Success Story: Bringing the Building Permit Process Online
The Town of Ellington, CT, wanted to modernize its computer system and make it easier for citizens to access the building permit process. The town had a database, but everything was done on paper, and building officials couldn't access records while in the field. The town received many requests to offer the service online—particularly from contractors who had access to online permitting for neighboring municipalities.
Read this short success story to learn how the Town of Ellington partnered with Vision33 to bring its building permit process online and transform its operations.
Success Story: Enabling Employees to Work Remotely
After 20 years of using the same government software, Plum Borough, PA, had reached its limit. Their old system allowed documents to be printed, but a dated Microsoft Access component couldn't attach documents or photos. Information was hard to find, reports weren't customizable, and some of the 70+ employees couldn't get the software to run on their computers. Plum Borough needed more robust software with mobile capabilities to make it easy for employees to work from home.
Read this short success story to learn how Plum Borough transformed its operations shortly after partnering with Vision33 and implementing the right technology.
Your agency's partnership with Vision33 doesn't end with system implementation. You become part of a flagship program of dedicated customer support, training, and enablement programs to ensure your team learns your solution quickly, without the stress of rolling out new technology. This support program is one reason our customer engagement and retention rates are so high.
Enterprise resource planning (ERP) solutions are a category of business management software that allow you to manage your entire agency—including finance, accounting, human resources, procurement, projects, and more—from a single, unified system. With ERP, your agency can easily:
Consolidate across multiple entities. Automatically consolidate data from every location and department for complete visibility of finances across the whole agency.
Get real-time data insights. Take control of budget and funding expenditure and prevent overspending with a real-time view of remaining finances.
Enjoy powerful reporting and role-based dashboards. Use pre-defined reports and custom report functionality to get complete data visibility in just a few clicks for fast, confident decisions.
Comply with best practices. Compliance controls and automated processes ensure users comply with best practices and prevent information gaps.
With the right ERP system, your agency staff can work and collaborate anytime, anywhere, from any device.
ERP is also an ideal choice for First Nations communities with specific needs for government reporting, asset tracking, and family services. A cloud-based ERP system is a powerful solution for remote indigenous communities and provides robust financial tools to ensure their communities are well cared for.
Integrations for Existing Government Systems
Your citizens are pressuring your government agency to offer modern, digital services, and you can do it without overhauling your existing software and operations. The Saltbox Platform—Vision33's born-in-the-cloud integration platform as a service (iPaaS) solution—makes it possible. Saltbox enables application-to-application workflows and integration to ensure transactions and data flow quickly and seamlessly between your applications.
With Saltbox, your agency can:
Connect siloed applications and data sources
Evolve your software stack at your own pace
Implement new functionality without replacing or overhauling existing IT investments
Enable efficient processes
Give your citizens fast, convenient online services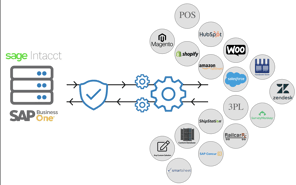 If your agency uses an electronic document management system (EDMS) to create and modify essential documents and track information, consider how smoothly your agency would run if your EDMS and other mission-critical business applications could communicate.
Saltbox makes it easy to close the gap so you can automatically store and instantly retrieve every document your agency creates and modifies. This vital connection eliminates repetitive manual data entry and allows you to transfer data between countless systems at lightning speed.
Saltbox's benefits include:
Reduced costs and errors with data flowing between multiple systems and applications
Improved ROI due to significant reduction in design, development, and testing effort
Flexible and easy-to-design workflows, from simple to complex
Unparalleled connectivity with any system or solution
Complete synchronization of data between ERP systems and other business applications
The options for integration with Saltbox are limited only by your imagination. Best of all, Saltbox is quick to implement, easy to use, and affordable.
Take the next step by exploring our product information gallery. It's full of brochures, videos, demos, and more to help you learn about the ERP systems Vision33 offers.
You can also browse our success stories to see what our customers say about how ERP has helped them run simple, grow fast, and drive profit.
Then, let's discuss your government agency's growth challenges and which ERP system will help you reach the next milestone in your mission. Vision33 provides the right balance of software and consulting to maximize government agencies' investment in transformative enterprise technologies. Contact us to chat with a certified Vision33 consultant about your financial management needs.