End-to-End Brewery Management Software
Your passion for brewing has produced a vibrant, growing business—but if you're mired in inefficient processes and time-consuming administrative work, you've probably outgrown the basic accounting apps and spreadsheets you rely on to run your business.
But now there's Brutos.
Brutos by Vision33 is a cloud-based, end-to-end business management software designed for brewers who want to scale and streamline operations. It delivers 360-degree visibility, unrivaled efficiency, and complete control over your business.
Watch now: Get back to brewing with Brutos: (1:10)
Brutos brings critical brewery management and back-office functions—like production, brand management, inventory, and finance—into an easy-to-use cloud-based solution with anytime, anywhere access.
Brutos harnesses the power of SAP Business One, a best-in-class business management solution trusted by growing businesses worldwide.
Challenges

Benefits

Capabilities

Deploying Brutos

Integration

Web Portals

Services and Support

Success Stories

Resources

Next Steps
Food and beverage companies face unique challenges, especially as they grow. They must adapt operational processes to support growth, changing regulatory requirements, and customer expectations.
Brutos delivers the agility a growing business needs in areas like:
Brand management
The ability to quickly define and produce seasonal and specialty products is a strong differentiator for craft and micro-brewers. However, turning ideas into finished products is easier said than done—especially if you rely on basic tools like spreadsheets to communicate and keep teams in sync.
Brutos puts brand management at your fingertips so you and your team can consistently and efficiently produce high-quality products.
Production and packaging management
Increasing operational efficiency reduces costs at every stage of brewing. Brutos integrates the production process from concept to can by bridging process gaps, eliminating inefficiencies, and accelerating production cycles.
Traceability
Recalls are extremely disruptive for food and beverage companies, including breweries. Luckily, you can minimize disruption by properly tracking ingredients, packaging, and finished products from receipt to distribution. Brutos's native traceability and inventory control tools help prevent recalls—but should one happen, you'll be prepared to respond quickly.
Brutos is designed for brewers by business process experts. It combines back-office and brewery management capabilities on a single platform, centralizing data from across your business and uniting your team for unbeatable efficiency. With business data at your fingertips, you'll be primed to drive growth and scale effortlessly.
Improve decision-making

Centralized data, dashboards, and real-time reports eliminate data silos and provide 360-degree visibility into financial and operational health so you can make confident decisions.

Streamline operations

Digitize, automate, and track processes, workflows, and data to streamline daily operations, accelerate production cycles, and close efficiency gaps within and across teams.

Optimize control

Key performance indicators (KPIs), rules, and alerts help you monitor critical metrics—like inventory levels, production costs, and profit margins—in real-time.

Facilitate collaboration

Interactive, browser-based dashboards keep teams in sync and brewery operations moving full steam ahead.

Respond faster

Quickly adapt to changing market demands, including traceability, regulatory compliance, and risk. Reports that once took months are now available in minutes.

Reduce waste

Use improved insights to gain inventory efficiency and reduce ingredient and product spoilage/expiration.
With Brutos, your entire team—from finance to fulfillment—will collaborate better and accomplish tasks faster.
Brand management
Create, manage, and define new brands that differentiate your business. Manage and track batch variations across many attributes, such as supplier, production date, and ingredients.
Production, packaging, & scheduling
Create and manage production and packaging orders. Schedule and release them for processing.
Traceability
Track everything from raw ingredients to finished goods across the complex global supply chain to comply with strict industry standards and easily manage recalls.
Quality control
Create inspection profiles, pass/fail reports, and tasks to capture quality metrics and meet standards. Plan and execute quality tests from raw materials to product packaging.
Compliance
Satisfy regulatory obligations with specialized reports for deposits, duty tax, and more.
Inventory management
Manage item profiles, forecast demand, and track raw ingredients, finished goods, and packaging supply levels. Track byproducts, coproducts, yield, wastage, expiry dates, FIFO, and FEFO. Reduce waste without losing sales from out-of-stock inventory.
Sales & customer management
Manage customers and contracts across multiple channels. Easily enter and process sales quotes and fulfill orders.
Accounting & finance
Manage, track, and perform accounting and financial functions like cash flow management, purchasing, and invoicing.
Warehouse management
Manage inventory by bins, locations, and zones. Easily receive, ship, and transfer inventory from any mobile device. Track warehouse movements forward, backward, and on demand. Reduce losses by distributing products with the shortest shelf life first.
Interactive dashboards
Get a 360-degree view of your business, control critical operations, and monitor performance.
Real-time, cross-functional reporting
Use accurate data to make faster, more informed decisions. Get answers to critical questions in minutes, not hours.
With a growing business to run, maintaining and upgrading software and servers can be overwhelming. That's why Brutos is available exclusively in the cloud—it uses the power of Amazon Web Services (AWS) to ensure scale in both public and private cloud environments.

Not sure which cloud deployment is right for you?


Contact us to learn more about private and public clouds.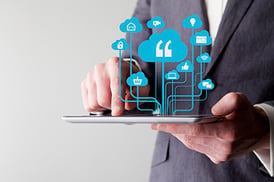 Integrate Your Business from End-to-End
Integration is the lifeblood of business agility and a competitive advantage in fast-evolving markets, and it every company needs it. That's why Vision33—business technology, process, and integration experts—developed The Saltbox Platform.
Saltbox is a cloud-native, low-code integration platform as a service (iPaaS) solution that empowers small and midsized companies to integrate disconnected systems like ERP, quality management, eCommerce, and third-party logistics (3PL). By eliminating data silos and automating manual processes, Saltbox unlocks new levels of operational efficiency and cost savings.
Powered by AWS, the Saltbox engine transforms your data to ensure system compatibility and comply with user-defined workflow logic. Connectors seamlessly integrate Saltbox with anything—from modern cloud-native apps with REST APIs to legacy and proprietary applications and data warehouses.
Customer Portal
Customer Portal gives customers a secure, flexible, and personalized self-service gateway to view their accounts in a standard web browser. It's a convenient way for your customers to make online payments and manage orders in an environment that builds your brand identity.
Employee Portal
Employee Portal puts your employees in the driver's seat with a real-time, web-based solution that seamlessly integrates with your ERP solution. Employee Portal is ideal for employees who don't need an ERP user license but need access to ERP data. With real-time, on-demand data access, report viewing and modification, and user-level security, Employee Portal gives your staff cost-efficient, flexible tools to get their work done wherever they are.
With over 400 employees throughout North America and Europe, Vision33 has unmatched experience delivering solutions, services, and support to growing businesses.
Vision33 has partnered with over 30 brewers and distillers to optimize operations and drive growth through technology. We take the time to understand how YOUR business operates and deliver solutions that move your business forward. Our cloud-based solution is rooted in deep industry knowledge and hands-on experience, giving Brutos and Vision33 a powerful advantage over other solutions.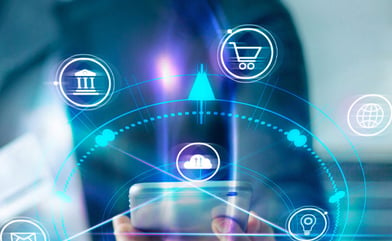 Our world-class team provides exceptional, ongoing support for your business after go-live with our customer service program TOTAL Care.
As market demands evolve and your business needs change, Vision33 will continue to help you find innovative solutions to stay competitive.
Companies like Community Foods experienced the same issues as you: multiple disconnected systems, no visibility, and a lack of real-time information for decision-making. Operating a food and beverage business with these challenges stunts growth and prevents success. These companies recognized the need for an all-in-one solution to manage their operations and chose SAP Business One.
Access these resources to learn more about Brutos.
Let's Meet Your Challenges Together
Contact us to learn more about how SAP Business One can help food and beverage companies simplify operations and drive profitable growth.