With meaningful business reports, you can quickly identify issues that cost too much time and money and easily see which departments, projects, and products are the most and least profitable. You also have an always-on view of operational and financial performance, allowing you to make fast, confident decisions.
Unfortunately, small business accounting applications like the one you're probably using can't deliver meaningful reports. And if you're working remotely, you can't get instant access to the latest data, either.
We understand. We know how hard it is to access the information you need to make smart, strategic growth decisions. 
Our customers' most common reporting challenges include:
Meeting regulations (for example, SOX, SOC1, SOC2, and ISO)

Compliance reporting

Manual reports taking too long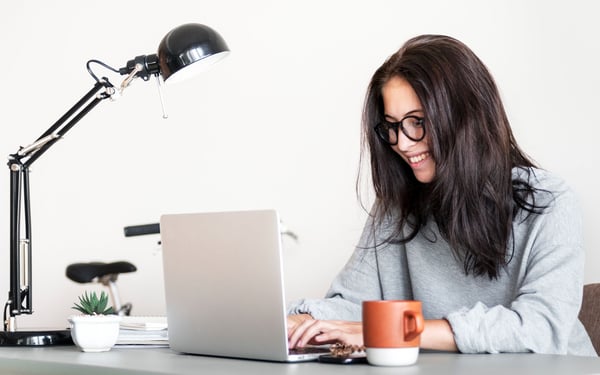 No access to vital reports like cash flow, customer receivables aging, opportunity pipeline, inventory valuation, and sales analysis

Lack of real-time data

Inability to report across business areas

Small Changes, Big Impact: Understanding Digital Transformation
There are many definitions of digital transformation, but here's our favorite: Adopting new—or modifying existing—technology to make your business run better.
This transformation fundamentally changes how businesses operate and deliver value.
Many believe digital transformation is simply using the cloud and analytics. However, those are only two elements of a digital transformation. A comprehensive transformation occurs only when an organization also improves its integration, automation, and system flexibility.
Digital Transformation eBook
With a successful digital transformation, tackling new challenges, shifting operations, and updating business models are effortless.
Get our free Understanding Digital Transformation eBook to learn how technology enables new ways to do business, build resiliency, and operate more efficiently.
Explore Our Blog

Success Stories

Additional Resources
Explore These Reporting Posts
Poke around these brief, informative posts about reporting challenges and how to overcome them. You'll find lots of other free resources, too.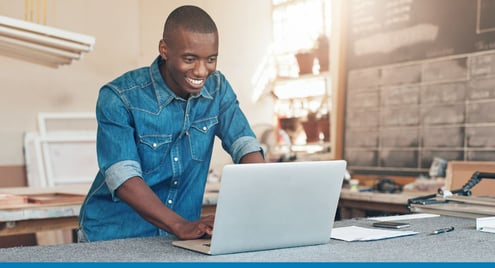 Smart and Simple: Automating Tax Compliance in SAP
If you're overwhelmed by tax compliance, you're not alone. Few companies understand all the rules and how to comply. Across the US, sales tax is radically different between states, with every state having its own rules for what's taxed, how much, and where. Factor in eCommerce, remote work, and ever-changing marketplace rules, and it's no wonder we're confused.
Read this blog and access an on-demand webinar to understand how an automated sales tax compliance solution can simplify your burdensome, error-prone tax process.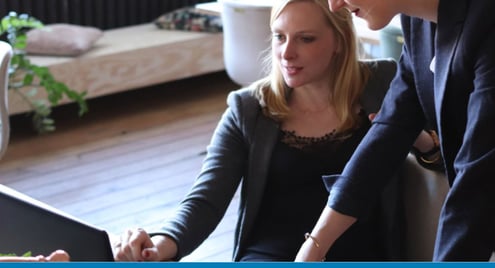 Sage Intacct Makes SOX Compliance Easy
The Sarbanes-Oxley Act (SOX) mandates certain financial record-keeping and reporting practices. Compliance is required for public companies, but several SOX provisions also apply to private businesses. And even if your organization isn't a covered entity, you'll benefit from many of SOX's requirements because they ensure accurate financial statements and protect your business and stakeholders from lawsuits, fraud, cyberattacks, and more.
Your small business accounting solution may not support SOX compliance, but Sage Intacct does. Read this blog to learn more and get a free eBook about using Intacct to make SOX compliance easy.

Moving Beyond QuickBooks With Sage Intacct's Advanced Reporting
Today's finance professionals must be forward-thinking, data-driven leaders who provide business counsel and strategic direction. They need to leverage real-time information to uncover new opportunities and identify potential risks.
Small business accounting applications like QuickBooks can't provide up-to-date information across an array of metrics and dimensions. But with an advanced reporting system like Sage Intacct, you can build the structure and extract the data you need to create, track, and report on the metrics that matter most.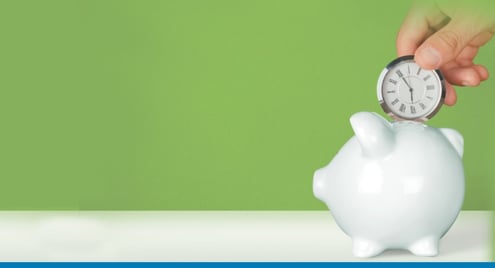 Go Beyond Excel With Sage Intacct's Multi-Dimensional Reports and Dashboards
What's preventing you from getting a complete view of your organization's data? If you use a small business accounting application, Excel is the answer because spreadsheets block insights. However, a modern cloud-based financial solution like Sage Intacct empowers you to make data-driven decisions.
Read this blog and access a free on-demand webinar to learn more.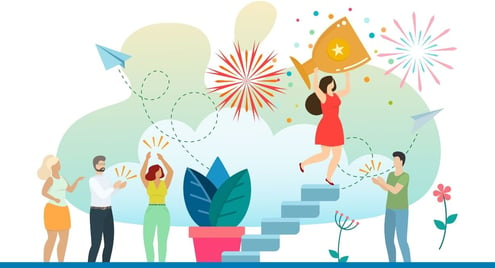 Become a Champion in Your Organization With Powerful Reporting and Dashboards
To drive your business forward as you grow in size and complexity, you must think strategically and make smart, confident, data-driven decisions quickly. Unfortunately, your small business accounting application won't allow that because it can't grow with you or provide deep visibility into your financial and operational data.
Read this blog and download a comprehensive brochure to learn about flexible, customizable reporting and intuitive dashboards that help you make the best decisions for your organization's future.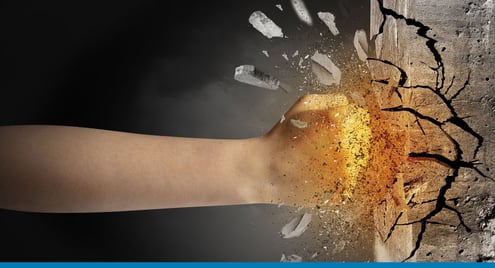 If You've Hit a Wall With Your Accounting Software, It's Time for Cloud ERP
A small business accounting application like QuickBooks, Peachtree, and Sage 50 was a good idea when your business was a startup. But your small business isn't so small anymore, and you're feeling the pain of inferior reporting, disconnected systems, and a lack of accounting compliance. You know it's time for a change, but switching systems is hard—right?
Wrong. Read this blog and get a free eBook to dig into small business accounting application challenges and discover why cloud ERP is a game-changer for growing businesses.
See What Businesses Like Yours Are Up To
Hit the play button on short, inspirational videos and read success stories to see firsthand how some of our customers have conquered reporting challenges.
Brentwood Recovery Home provides lifelong, compassionate, and evidence-informed treatment for people seeking recovery from alcohol and drug misuse. Reporting was one of the organization's biggest challenges with its legacy accounting system, Sage 50—but after graduating to a cloud-based financial management solution, the reports Brentwood needs are just a few clicks away.
Since 1967, the Canada Games have brought together able-bodied athletes and athletes with physical and intellectual disabilities for the largest amateur multi-sport event in the country. The Games are held under the stewardship of the Canada Games Council (CGC), and a need for robust reporting prompted the CGC to migrate from Sage 300 to a robust, cloud-based financial management solution.
eDNAtec uses advanced genomics technology to assess and monitor ocean health. A limited ability to access reporting and adjust entries made routine tasks time-consuming for the fast-growing company. Since graduating to a cloud-based financial management solution, eDNAtec has decreased its timeframe for critical monthly reporting by two weeks.
Ceres Halifax operates in the shipping logistics industry, with staff providing services at the Port of Halifax's Fairview Cove Container Terminal in Nova Scotia, Canada. In the company's old accounting system, employees had to manually import data into Excel before they could create critical business and financial reports. Since switching to a modern cloud-based financial management solution, Ceres Halifax enjoys custom dimensions that are integrated into an easy-to-use financial report writer.
Culinary Farms offers a unique line of products, including dried tomatoes, specialty chilies, roasted and smoked products, and custom flavors and seasonings. Before implementing an enterprise resource planning (ERP) solution, the company had limited access to reliable reporting. Now, accurate reporting and real-time information empower management to make fast, confident decisions.
Key Info Systems is an IT service management company in California. The company's legacy software didn't capture the critical data necessary for decision-making, and its limited reporting capabilities didn't provide a clear view of operations. However, Key Info Systems implemented a powerful ERP solution and now has the customized reports it needs.
Check Out These Resources Too
Here are even more resources for you to explore, including information about ERP solutions, powerful portals and an integration platform.
If you have any questions or would like to chat about any of these reporting resources, please feel free to drop us a line or Live Chat with one our Consultants to get your questions answered.
---
ERP Solutions for Your Unique Business Needs
If you run a professional services business or a nonprofit organization, Sage Intacct can be a great fit. Access a Sage Intacct Info Kit and Coffee Break Demo below to learn how this solution can help with your reporting capabilities.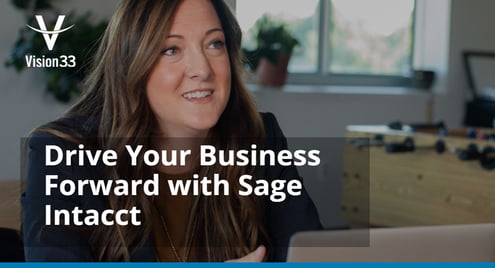 Financial Management Solution Info Kit: Sage Intacct
The accounting system you relied on to start your business may have run its course. Sage Intacct delivers accounting and finance capabilities for multiple industries with a single aim: to accelerate success. Check out the info kit below to learn how to free up time to focus on innovation and growth.
Grab a cup of coffee, put your feet up, learn about Sage Intacct, and see it in action. This demo will show you how the modern, born-in-the-cloud accounting and financial management solution has everything you need to connect and streamline all your business processes.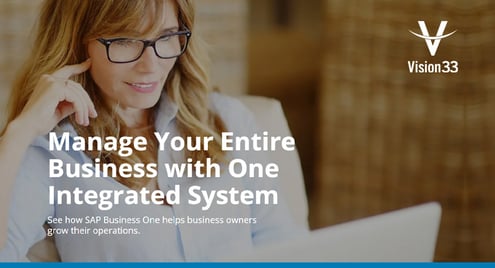 ERP Info Kit: SAP Business One
SAP Business One is an affordable, easy-to-use ERP solution for growing small to midsized businesses and large enterprise subsidiaries.
We compiled the latest, most essential information for anyone researching or considering adopting SAP Business One. In one easy-to-use kit, you can access solution briefs, videos, demos, and a webinar series to see Business One's features and learn how it would improve your operations.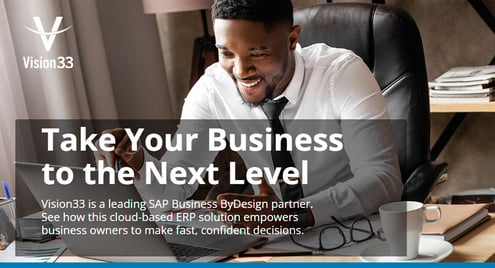 ERP Info Kit: SAP Business ByDesign
SAP Business ByDesign is an affordable, easy-to-use cloud ERP solution for fast-growing businesses.
This collection of easy-to-digest assets is ideal for anyone researching or considering adopting SAP Business ByDesign. After exploring the solution briefs, videos, and demos, you'll see how SAP Business ByDesign helps businesses turn growth potential into results.
When only some of your employees and customers can access your ERP solution, you aren't leveraging the system's full benefits.
Vision33 portals are web-based add-ons that extend ERP data through the web, provide self-service convenience for your employees and customers, and give you more time to focus on innovation and growth.
You'll empower stakeholders to get their own answers to the questions your team answers every day—while keeping data secure by granting access to only the information they need.
Please check out these six quick video clips to learn more about each portal.
Your business relies on many applications to stay organized, collaborate, and run operations. If those standalone applications can't talk to each other, you're wasting time and money.
Learn about an integration platform as a service (iPaaS) solution that can connect just about anything.
See it in action and discover how to do more with what you already have.