If your organization uses a small business accounting application, you know the headaches that come with the quoting process and managing sales orders. Relying on spreadsheets and waiting on email approvals is slowing you down. And without real-time information and true visibility into quotes and orders, you could be losing out on opportunities for your business.

Small changes to your technology can help you improve the quoting process by getting RFQs to your prospects quickly and accurately. With real-time information that your whole team can access, you'll be able to build confidence with your potential customers, ensure you're meeting their needs, and close deals faster.

We get it. We've worked with businesses of every size and in every industry to help them find the right technology that makes managing quotes and sales orders easier.
These are some of the most common challenges we've come across:
Too much time is being spent trying to get quotes out the door, and prospects are taking their business elsewhere
Using spreadsheets for price lists and terms of conditions means things are getting lost in the shuffle
Team members don't have access to the same information
Ineffective communication with potential customers
No easy way to generate RFQs for preferred vendors based on buying history
Lack of real-time work orders and sales order progress tracking
Difficulty tracking ordered items

Small Changes, Big Impact: Steps to Sales Process Automation and Integration
You've probably heard the term digital transformation - but you might be wondering what it means, and even more so, what does it mean for your business. Think about it like this: You are likely overwhelmed with decisions more than ever - and looking at new ways to do business to bounce back from a changing world. That can seem like too big an obstacle to take on – but it doesn't have to be that way.

Many of our clients have started with just one single step – making the dive into digital transformation a little less complicated. They didn't try to solve all their problems in a day. They just took one step forward asking themselves - what can I automate or integrate to make this one business area run better? Making even one small change to your technology can have a big impact in your business. For example, digital transformation could mean a technology solution that allows you to ditch the spreadsheets for good. Or an integration platform that can connect your CRM to your other critical applications. It's simply embracing technology to help run your business better.
Digital Transformation eBook
Get our free Understanding Digital Transformation eBook to learn how technology can enable new ways to do business, build resiliency, and help you operate more efficiently.
Explore Our Blog

Success Stories

Additional Resources
Explore These Sales Process Blog Posts
Check out these brief, informative posts about sales orders and quoting challenges and how to overcome them. You'll find lots of free resources, too.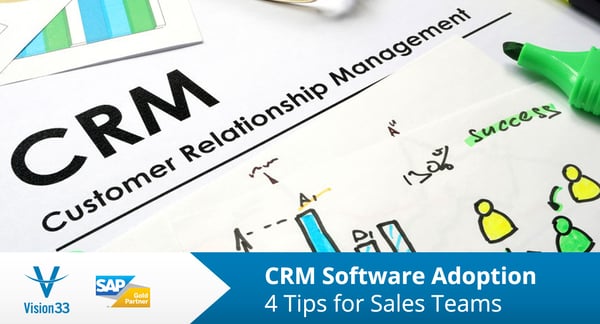 CRM Software Adoption: 4 Tips for Sales Teams
When it comes to the customer relationship management (CRM) function of enterprise resource planning (ERP), its purpose is to better manage a sales team's interactions throughout the customer life cycle…that is, if only you could get a higher rate of CRM software adoption among your employees!

Check out this brief blog to learn four CRM adoption strategies, and tune into the included webinar.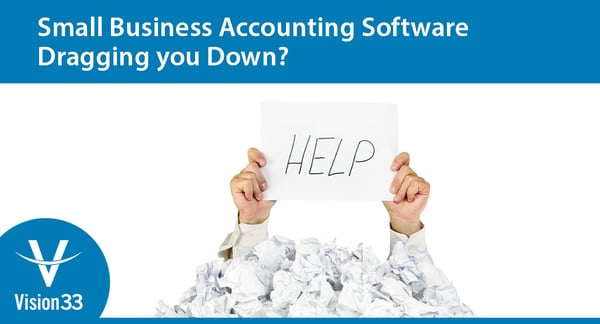 Small Business Accounting Software Dragging You Down?
To leverage growth potential, SMEs need to look internally to software that runs their business. Whether you call it a business backend, ERP software, an enterprise solution – the software that runs your business – is tied to achieving your goals for growth.

Check out this brief blog to learn how to set your business up for success today and tomorrow, and watch the included video to find out how your business can leverage affordable ERP.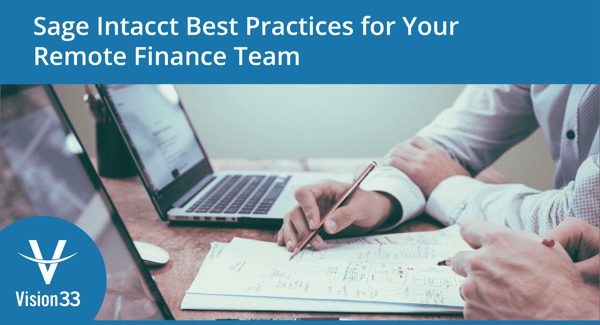 Sage Intacct Best Practices for Your Remote Finance Team
During these unprecedented times, you're likely adjusting to a "new normal."
If your business uses Sage Intacct for accounts payable, accounts receivable, cash management, general ledger, order management and purchasing, we have some tips and best practices for your finance team.
See How Businesses Like Yours Handle Sales Orders and Quotes
Hit the play button on quick, inspirational videos and read success stories to see firsthand how some of our awesome customers have conquered sales orders and quoting challenges.
Buckle up for this quick video that explains how an inventory management tool allows Superior Auto Extras, a wholesale distributor of lobby merchandise for the car wash industry, to easily track orders from the moment they come in to when they go out the door. You'll also see how they've eliminated manual tasks and errors and are keeping a better eye on cash flow.
A lack of a formal inventory management system meant Dave's Gourmet had difficulty tracking products and orders. Since implementing a flexible ERP solution, however, the company has seen measurable increases in sales, profits, and key metrics through improved inventory management.
Visual Graffiti is a highly transactional business with hundreds of orders, hundreds of suppliers and tens of thousands of customers.

Tune into this quick video to learn about the system Virtual Graffiti chose to accurately manage inventory movement and financials, and see how it has allowed to the company to grow threefold since its implementation.
Connectrac's small business accounting solution couldn't keep up with the company's 40% year-over-year growth.
Read this success story to learn how an ERP solution has untangled Connectrac's business complexity and allowed the company to provide superior customer service.
Check Out These Resources Too
Here are even more resources for you to explore, including information about ERP solutions, webinars, podcasts and an integration platform.

If you have any questions or would like to chat about any of these resources, please feel free to drop us a line or Live Chat with one our Consultants to get your questions answered.
---
ERP Solutions for Your Unique Business Needs
If you run a professional services business or a nonprofit organization, Sage Intacct can be a great fit. Access a Sage Intacct Info Kit and Coffee Break Demo below to learn more about how it can help better manage your customer relationships.
That accounting system you relied on to get your business started may have run its course. Sage Intacct's cloud accounting software products and financial management solutions deliver accounting capabilities for multiple industries with a single aim: to accelerate your success. Dig into the Info Kit below to learn how you can free up time to focus on innovation and growth.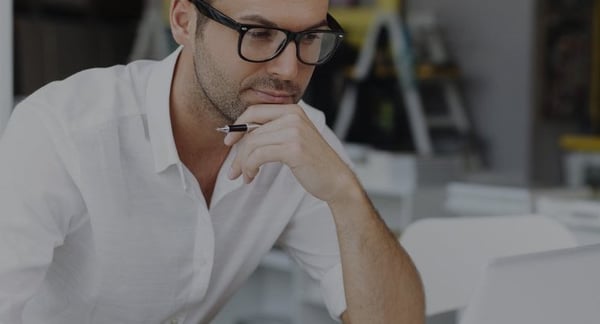 Sage Intacct Coffee Break Demo
Grab a cup of coffee, put your feet up, learn all about Sage Intacct and see it in action. This demo will show you how the modern, born-in-the-cloud accounting and financial management solution has everything you need to connect and streamline all of your business processes.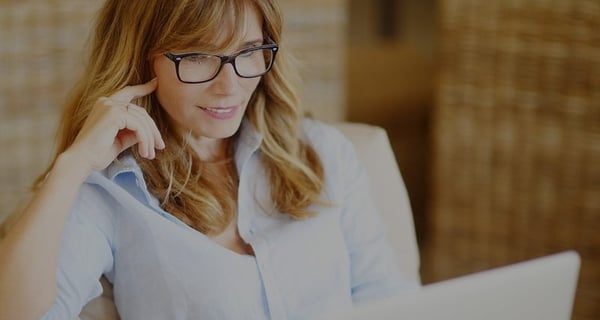 Info Kit: Manage Your Entire Business with One Integrated System
SAP Business One has the functionality to help you transform your business by leveraging information to maximize efficiency, reach new customers and drive profitable growth.
We've pulled together the latest and most essential pieces of information about SAP Business One for you to explore. In one easy-to-use kit, you can access solution briefs, videos, demos and a webinar series.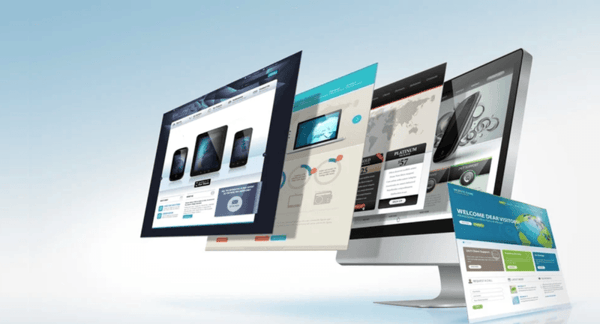 We put together an awesome resource center for you to learn all about ERP. Access videos, webinars, FAQs, blogs, eBooks and other downloadable information – all in one place.
Your business relies on a lot of applications to stay organized, collaborate with your team, and run your operations. If those stand-alone applications and systems can't talk to each other, you're wasting time and money.
Learn about the Saltbox Platform, Vision33's very own born-in-the-cloud Integration Platform as a Service (iPaaS) solution. Simply put, the Saltbox Platform can connect just about anything.
See the Saltbox Platform in action and understand how you can do more with what you already have.
We're removing the unneeded complexity around digital transformation and making it a relatively simple concept that you can apply to any area of your business.
Check out this on-demand webinar to learn what digital transformation is, how you can operate more efficiently and scale your business with integration and process automation, and how technology can enable innovative new ways to do business.
The business environment is changing rapidly and many companies are forced to do more to stay on top, often with less resources. We get it. Our customers are working with a smaller workforce, remote staff, and unreliable suppliers.
Watch this on-demand webinar to learn about process automation, workflows and system integration, and understand how you can keep up with service and production levels with less resources.