The true value of software comes when it is implemented and deployed correctly so that your staff and operations are more effective and your team has the information it needs to profitably make decisions and run the business.
Vision33 provides the right balance of software, world-class consulting and support services to help our customers better manage their organization.
Our goal, every day, is to have you feel a sense of relief as we work side by side with you throughout your IT project, ensuring your company transitions to your new systems with minimal disruptions.
Working with the Vision33 services team means you:
Get the right infrastructure required for your software needs
Reduce configuration time with our plug and play solutions
Simplify multi-vendor deployments
Insight into the latest IT developments and options
Decrease deployment time and rollout costs
Deliver on your company's budget and timeline goals with predictable service agreements
Implementation

Total Care

Customizations

Next Steps

Customizations

Features

SAP Services

Manufacturing Operations

Success Stories

Get Started
With our world-class team of consulting experts, Vision33 offers a simplified, yet comprehensive approach to SAP Business One implementation. Our professional services and proven methodology leverages industry best practices, more than 15 years of experience and hundreds of successful past implementations to ensure that your project is successful.
You can learn more about our four-part implementation strategy here.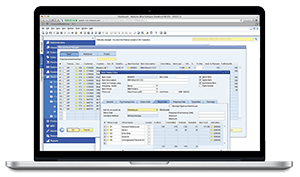 Vision33 TOTAL Care is the unique industry-leading support program offered to educate and assist users of SAP Business One. It allows customers to take full advantage of all SAP Business One functionality and maintain long-term value.
Your partnership with Vision33 does not end at the implementation phase – we are here long term to maximize the value of SAP Business One and support your investment. The TOTAL Care program goes above and beyond what you would typically find from other consulting firms, this program provides dedicated customer management, support and other customer enablement programs to ensure that your current and future employees learn the application quickly and become self-sufficient.
You can learn more about the Vision33 TOTAL Care program here.
SAP Business One has a number of different ways in which it can be customized, adapted and integrated. Vision33 consultants collaborate with you to understand how your business works and identify unique processes where SAP Business One customizations can be made to better meet your company needs and industry requirements.
Vision33 helped us transition to the cloud with SAP Business One. Not only can our sales professionals perform better from wherever they are, we have one place where all information can be found.
- Craig Bean, CB Medical
You can learn more about the Vision33 Custom Development here.
ERP Implementation in the Manufacturing Industry
For most small and mid-sized manufacturers, ERP represents a more transformative step in their business evolution than any other software platform because it affects the entire business via unified data and workflows. To maximize ERP's value and transform your manufacturing operations for maximum agility and efficiency, follow six critical steps.
As the largest SAP Business One partner in the world, we've based these six steps on hundreds of successful first-time ERP implementations:
Assess your need for business management software
Understand the difference between ERP and accounting software
Assess your business's ERP readiness
Evaluate ERP software on the market
Select an ERP partner
Choose an ERP deployment option
Each step involves careful consideration, planning, and the participation of multiple stakeholders from different departments and levels of your organization. Following these six steps ensures proper selection, implementation, and use of your ERP software. We strongly recommend starting with this comprehensive ERP software selection guide.
Growing small and mid-sized manufacturers perform better when using an ERP system that delivers features, functions, and workflows that match their company- and industry-specific needs. However, many ERP solutions are off-the-shelf applications that can't be customized. Vision33 has deep expertise in planning and implementing SAP Business One to enable industry-specific processes that work the way you work.
Whether you compete in discrete, process, or project manufacturing, powerful SAP Business One customizations and add-ons optimize the platform's value. Our SAP-certified consultants will deploy SAP Business One to maximize your company's unique differentiators, and SAP Business One's broad range of capabilities will speed your operations and maximize your efficiencies.
SAP Business One incorporates a wealth of features that will drive business efficiency and position your company for profitable growth. The platform's ten key features deliver unsurpassed operational benefits. They include:

Project & Production Management
Stay on top of projects with real-time, cross-functional reporting, including manufacturing and logistics management, cost accounting, and controlling.

Materials Resource Planning (MRP) II & Production
Leverage extensive material management features, such as order and stock-related production, mixed and variant production, and other production controls.

Pool Controls
Increase planning efficiency with pool controls defined by the volume of work.

Quality Control
Plan and execute quality tests during the material flow, from initial procurement through the manufacturing process.

Cost Estimation
Prepare estimates for standard products and quotes for custom manufacturing orders and easily calculate profit margins.

Supply Chain & Sales Management
Manage sales and purchase orders, including blanket orders and automated transactions based on EDI industry standards.

Dashboards
Create custom dashboards to gain a 360-degree view of your business and enhance reporting with flexible ad-hoc queries and analyses.

Multiple Warehouse Management
Enhance inventory management with advanced warehouse and bin location tracking.

Advanced Planning and Scheduling (APS)
View order times, lead times, transition periods, capacity allocations, bills of materials, batch groups, and resource availability.

Product Configurator
Manage product variants to configure, calculate, and integrate your product.
With over 400 employees in offices throughout North America and Europe, the Vision33 team has unmatched experience delivering solutions and services to the manufacturing industry. We're the only SAP Business One partner that holds the AWS SAP Competency, and our Global Services group routinely helps SMEs expand into new geographies, making us the ideal implementation partner for growing businesses.
Post-implementation, Vision33 continues to deliver value through our industry-leading support program, TOTAL Care, and ongoing ideation and implementation services from our world-class consulting team. The team helps customers continuously innovate using the best manufacturing industry-specific add-ons and integrations to support new business initiatives and evolving market demands.
To learn more about Vision33's expansive value-add services, including TOTAL Care, visit our SAP Services Page.
SAP Business One for Your Type of Manufacturing Operations
SAP Business One can be deployed in any manufacturing operation. Vision33 routinely consults with companies adopting SAP Business One for these manufacturing operations:
Job shop production
Batch manufacturing
Make-to-stock
Make-to-order
Mixed mode
Assembly
Repetitive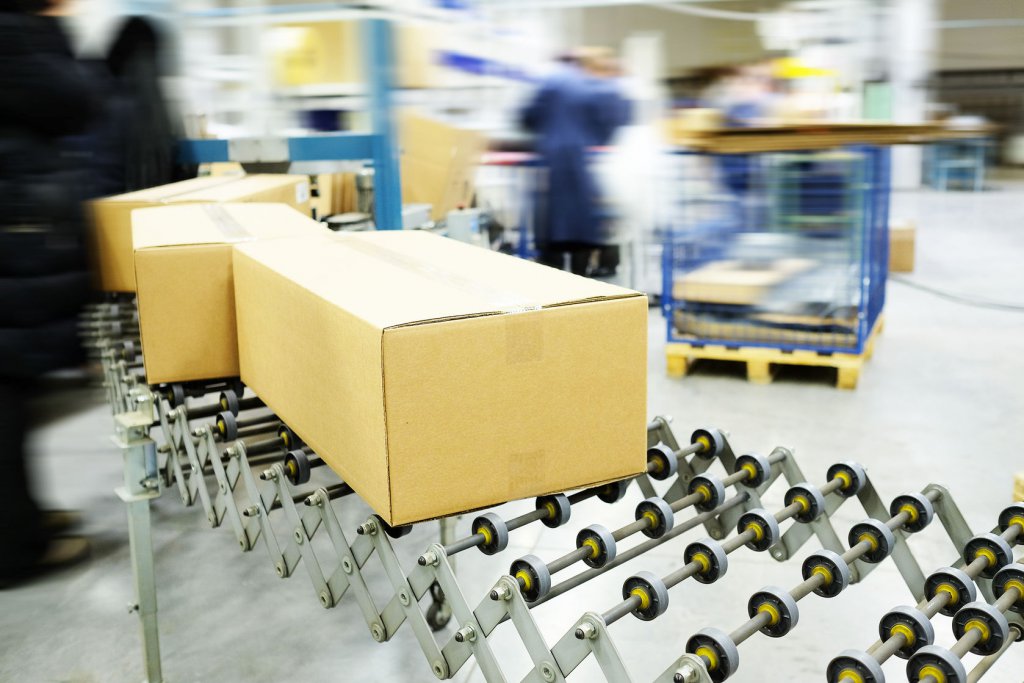 Project Manufacturing
Vision33 has solutions that integrate with SAP Business One and offer unparalleled project management and budgeting functionality for companies in an engineer-to-order (ETO) or project-led manufacturing and delivery environment.
SAP Business One for Project Manufacturing aligns all areas of project management, including planning, budgeting, quoting and estimating, material and capacity planning, and time and material tracking. These industry-specific features are built into core business management functions that join with production, inventory, accounting, CRM, sales, and service management to provide an end-to-end tool for project-centric manufacturers, suppliers, and services. Project manufacturers benefit from a flexible and tightly integrated project management process perfectly adapted to their needs.
Manufacturing ERP Success Stories
Companies like Hydrafacial experience the same issues you do: multiple disconnected systems, a lack of visibility, and an inability to access real-time information for decision-making. Operating a manufacturing business with these challenges can stunt your growth and prevent you from taking your business to the next level. These companies recognized the need for an all-in-one solution to manage their operations, including production, inventory, and logistics. Read about other companies that have taken steps to point their business in the right direction.
---

Listen to our recent podcast episode with customer, John Wager of Saddleback on how SAP Business One has helped him move forward to consider automation in other areas of his business, including AI.
Using SAP Business One as the standard for subsidiary operations allows a larger enterprise to manage all their locations with one system.
As a company expands across the globe, there is a high cost of maintaining non-integrated solutions and they can be difficult to manage. By using SAP Business One as part of a multi-tier software strategy, large enterprises running SAP ERP Central Component (ECC) can easily and quickly integrate their subsidiaries within the business. As large enterprises roll-out new offices and operations worldwide, SAP Business One provides the corporate standardization and control needed to get these offices up and running quickly, while integrating with their larger SAP ERP system for one consistent worldwide platform.
As mentioned previously, SAP Business One is not a scaled-down version of the larger SAP products. SAP Business One is designed to be affordable and expand to fit corporate subsidiary strategies and a larger enterprise continues to expand.