News for Saltbox customers
Salesforce has announced that its Salesforce instances will be migrating to a new infrastructure architecture called Hyperforce. Hyperforce infrastructure is composed of code rather than hardware, so that the Salesforce platform and applications can be delivered rapidly and reliably to locations worldwide, giving customers more choice and control over data residency. Salesforce products running on Hyperforce benefit from its integration of enhanced standards for compliance, security, agility, and scalability, and from Salesforce's continued commitment to privacy.
Between October 18, 2023, and December 31, 2024, there will be a phased migration of Salesforce's customer production and sandbox environments to a Hyperforce environment.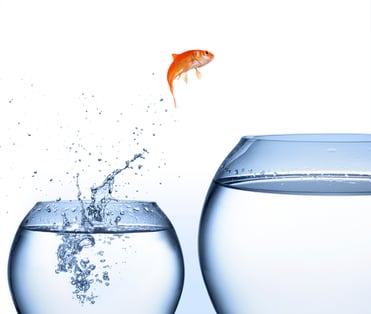 Will this impact Saltbox integrations?
Yes. The Saltbox Salesforce Connector configuration will need to be updated with a newly generated user security token.
The connector itself will not be impacted by this change because it does not use hardcoded URLs nor rely on Salesforce Express Connect services (both of which are impacted by this migration).
What should Saltbox customers do?
Saltbox Customers will need to regenerate their user security token by following the instructions outlined here:

User Security Token Regeneration Guide. We will provide documentation for the above setting change in Saltbox.
Postpone Your Migration to HyperForce. HyperForce is a new environment. Although we don't anticipate any issues with Saltbox integrations, Vision33 plans to perform rigorous testing to ensure Saltbox customers do not experience any disruption from the migration of their Salesforce instances. For this reason, we suggest that customers delay their migration until we have had an opportunity to complete our testing. We anticipate having access to the Hyperforce environment sometime after October 18. Salesforce documentation indicates that customers can reschedule their migration to a later date if needed.
Let's Meet Your Challenge Together
Vision33 has been implementing and integrating business systems for growing and midsize companies for more than two decades. Our formal methodology, project governance and experienced consultants ensure that your project goes off without a hitch, allowing you to focus on running your business.