Congratulations! If you're viewing this info kit, you're considering a powerful enterprise resource planning (ERP) solution to drive your organization's growth and success.
You're in good hands. As a multi-award-winning SAP partner, Vision33 gives growing businesses and large enterprise subsidiaries a range of SAP solutions tailored to their needs.
Created by our experts, this info kit is all about SAP S/4HANA Cloud, public edition (SAP S/4HANA Cloud), a robust, innovative cloud-based ERP solution that offers businesses increased flexibility, scalability, and agility.
The info kit contains:
Short videos

Comprehensive PDFs

Customer success stories

Information about Vision33's TOTAL Care program
We hope you'll stay a while. If you have questions as you're exploring the resources, please drop us a line.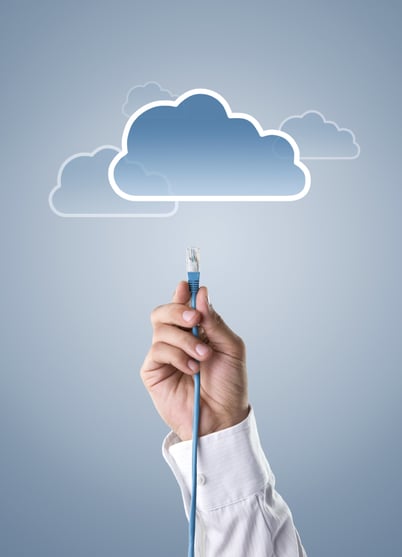 About SAP S/4HANA Cloud
SAP S/4HANA Cloud is a complete ERP solution with built-in intelligent technologies, including artificial intelligence (AI), machine learning (ML), and advanced analytics. It helps companies adopt new business models, adapt to market changes, orchestrate internal and external resources, and use the predictive power of AI.
With SAP S/4HANA Cloud, companies benefit from tight, native integration between processes, industry depth, and a consistent in-memory data model.
As a software as a service (SaaS) solution, SAP S/4HANA Cloud is scalable, flexible, and easy to use, making it suitable for businesses of all sizes and industries.
And because it's cloud-based, SAP S/4HANA Cloud eliminates the need for extensive IT resources or up-front hardware and software investments.
SAP S/4HANA Cloud, public edition Features




Real-time analytics
Make informed decisions, track performance metrics, and adjust strategies.


Predictive analytics
Analyze past data, predict outcomes, forecast demand, identify potential risks, and optimize operations.


Machine learning
Automate routine tasks, improve efficiency, and identify patterns/insights that might be undetectable by employees.
Cloud-based
No need to purchase and maintain hardware, plus flexibility to scale up or down as needed.
Integration
Integrate with other SAP solutions and third-party applications to consolidate data and streamline processes.
ERP Re-Imagined
In today's hyper-connected, lightning-fast business environment, where supply chain automation and managing customer experiences are critical, entry-level software—and even conventional ERP solutions—no longer fit the bill.
Savvy business leaders now demand reliable contextual insights that fuel split-second decisions and enable real-time adaptation to market dynamics.
SAP S/4HANA Cloud is the next-generation cloud-based intelligent ERP solution that responds to this need by blending ML, blockchain, and big data with a mobile-first perspective that puts the user experience front and center.
Stepping up to a next-generation ERP solution can be overwhelming for newer and fast-growing companies, but SAP ensures ease and business continuity.
'GROW with SAP' is a complete offering of solutions, best practices, adoption acceleration services, community, and learning to help users adopt SAP S/4HANA Cloud with speed, predictability, and continuous innovation.
Ready-to-run
cloud ERP
Accelerate your business, grow without limits, and build your own breakthroughs.




Adoption and acceleration services
Expedite your cloud ERP roll-out with proven tools and methodology. With a predictable scope and schedule, you can minimize surprises through a proven deployment service.


Community
and learning
Engage and learn in a collaborative, open community of SAP experts, partners, and customers. Build skills and improve adoption across your team with flexible learning and training tailored to your goals.
Are you looking for an ERP solution to drive your growth?
One of the most common challenges growing businesses face is hitting a wall with entry-level software.
Entry-level software like small business accounting applications can't provide real-time data to help you make future-shaping decisions—especially during economic uncertainty.
With an uncertain economy and the global supply chain in flux, some businesses are taking a "wait-and-see" approach to implementing new technology.
But forward-thinking businesses recognize it's more critical than ever to look closely at technology that provides better visibility and data.

SAP S/4HANA Cloud, public edition empowers businesses to quickly identify issues that cost too much time and money. It clearly shows which departments, projects, and products are the most and least profitable. It offers speed, automation, integration, and real-time information for an always-on view of financial and operational performance. And you can access it anytime, anywhere.
With better data, businesses make better decisions for today and the future.

Topcon Positioning Systems, Inc. wanted to consolidate all seven of its systems into one ERP system based on SAP S/4HANA Cloud. With this scalable, standardised, and cloud-based system, Topcon now sees real-time data across the enterprise. Topcon also implemented SAP Commerce Cloud, expanding its user base by 500%.

During the pandemic, many people across China began enjoying more meals at home. So, Sichuan TEWAY Food Group knew it needed to change how it fulfils its mission of connecting people with the flavours they love. With SAP S/4HANA Cloud, TEWAY has more control over its supply chain processes to meet customer needs and support ongoing growth.

The company needed to resolve data redundancies, simplify a complex landscape, and streamline operational tasks that often required considerable efforts. To address these business issues, Atech needed a digital foundation that could enable next-level data centricity, process excellence, and integration with Embraer systems.


TOTAL Care Support
To ensure customers get the most out of their SAP investment, Vision33 offers an exclusive customer support program that includes training, user events, and resources like a weekly educational web chat.
Click here to learn more about our TOTAL Care program.

Contact Us for a Free Consultation
Vision33 transforms business processes and results for customers by delivering value through the promise of technology and its benefits for growing businesses. For over 30 years, we've helped companies integrate and automate their processes and applications to better serve their customers, employees, and stakeholders. The technologies may have changed drastically in 30 years, but our mission has never wavered.
We'd love to hear about your business growth challenges and help you decide if SAP S/4HANA Cloud is the best next step.
Let's talk. Get in touch with one of our certified consultants today.