Empower Employees With Endless Self-Service Possibilities
Benefits
Employee Portal allows SAP Business One users to:
Access SAP Business One data anytime, anywhere, on any device

Extend data to internal and off-site employees

Strengthen relationships and improve service

Enable better decision-making with readily accessible real-time data

Save time, money, and effort by empowering employees to access their own report data

Customize information and easily save and share it with other Employee Portal users

Drill into the details with reports and dashboards for deeper visibility

See and forecast trends

Pay one price per company for unlimited user access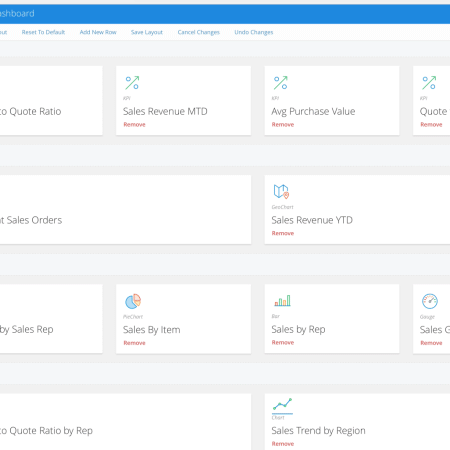 Sales User Add-on
You never know when or where an opportunity will arise. Make the most of each one by allowing your sales team to submit customer quotes and orders in SAP Business One on their mobile devices.
Access to accurate information where and when they need it will reduce their administrative efforts and give them more time to nurture customer relationships.
Designed to support the complete sales function—from lead generation through sales and customer service—the Sales User add-on extends Employee Portal's benefits for sales team members, wherever they go
Let's Meet Your Next Challenge Together
Empower your employees by giving them secure access to the information they need, anytime, anywhere, on any device. Contact us to see how easy it is to get the most value from your SAP investment.