These security upgrades are required for all Vision33 customers who are hosted in our AWS cloud environment.
About the New Security Features
In keeping with our commitment to deliver secure, high-value ERP solutions, Vision33 is adding multi-factor authentication and password management to all cloud-hosted environments. Feature details are outlined below.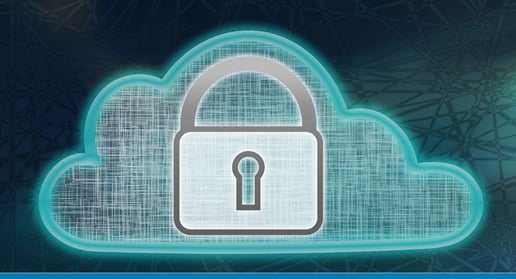 What is Multi-factor authentication (MFA)?
Multi-factor authentication provides another layer of protection against unauthorized access to SAP Business One and your data. Here's how it works. After entering a username and password, licensed users will be prompted to validate who they are (also known as authentication) using one of three methods – passcode provided via SMS text, phone call, or via an authentication app.
What is Password Management and Compliance?
Self-service password management provides a better user experience for our customers while enhancing security measures. The new password management solution will:
Establish a complex password policy

Enforce end-user compliance with the established policy

Enable users to reset their password (self-service password reset)

Automatically trigger password reset every 6 months (password expiry)

Prohibit re-use of the last 24 passwords

Lock users out for 30 minutes after 5 unsuccessful login attempts
Users must reset their password and comply with password standards after self-enrolling in MFA.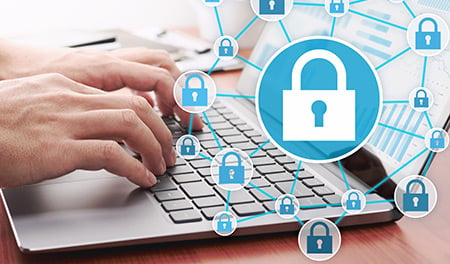 About MFA Enrollment
Every SAP Business One user will be prompted to enroll in MFA the first time they login to their AWS environment following their company's chosen activation date. They will not be able to login to the system again until they do. Enrollment is fast and easy.
Enrollment

FAQs
You're getting an upgrade!
Vision33 is adding two best-in-class security features to your SAP Business One cloud-hosting environment -- multi-factor authentication (MFA) and password management and compliance.

Why is this important?
The security of your business data is our highest priority so all client environments are being upgraded to adhere to our new security standard.
Who's impacted?
All SAP Business One end users that are hosted on Vision33's AWS platform will be impacted.
What is activation day?
Activation day is the day that Vision33 "turns your security features on". It initiates the MFA enrollment prompt that end users see when they first log in to their environment.
Is action required?
YES! Every end user must enroll in the multi-factor authentication app and change their password. It's easy.
What happens if I ignore the enrollment prompt?
You will not be able to login to your environment until self-enrollment is complete.
What does the process entail?
Each end user will be prompted to enroll the first time that they login to their environment following activation day. These are the steps:

Download and install the multi-factor authentication app on a mobile device

Set up an account and complete MFA enrollment

Change password to comply with the newly established password policy
How long will the process take?
The process will take approximately 15 minutes.
Are mobile devices required?
A mobile device is the most efficient and cost-effective way to secure your account data, however, alternative options are available for an additional cost. Contact your account manager for more information.
Can we select or change our activation date?
Vision33 has pre-assigned your company's activation date but if you need to change it, please email your account manager (CRM) your proposed dates. For security reasons, we ask that you reschedule within a 90-day window.
Will access to SAP Business One be impacted when the security features are activated within the environment?
Yes. Security will be enabled preventing access to unauthorized users. The MFA enrollment and password reset process will grant you the necessary permissions to login more securely than before.
How much will these features cost?
Nothing. These security upgrades will be implemented free of charge and monthly subscription fees associated with your current, active contract will not change if using the provided authentication app.
How do I configure MFA for the first time?
We have created a simple, step-by-step enrollment guide. The guide will be sent to you 3-4 business days before your activation date.
Will existing SAP Business One shortcut links work after enrolling in MFA?
No, end users will need to create new shortcuts to access SAP Business One. Instructions are provided in the enrollment guide.
How do I access SAP Business One after enrolling in MFA?
You will create new shortcuts after enrolling in MFA. Instructions are provided in the enrollment guide.
Let's Meet Your Challenge Together
Vision33 has been implementing and integrating business systems for growing and midsized companies for more than two decades. Our formal methodology, project governance, and experienced consultants ensure your project goes off without a hitch, allowing you to focus on running your business.
Let's Discuss