Find the right SAP solution for your midsized company.
Many growing and midsized company leaders are confused about which SAP product is right for their company. By the time they contact us, they've been searching for clarity about SAP's offerings for up to three months.
The confusion is justified – SAP introduced several cloud products in the last 12 years, changed their messaging, supported them in starts and stops, and sent mixed messages to customers and partners. This guide's goal is to help you make the right decision for your company.
If your company generates under $500 million in annual revenue, this page is for you.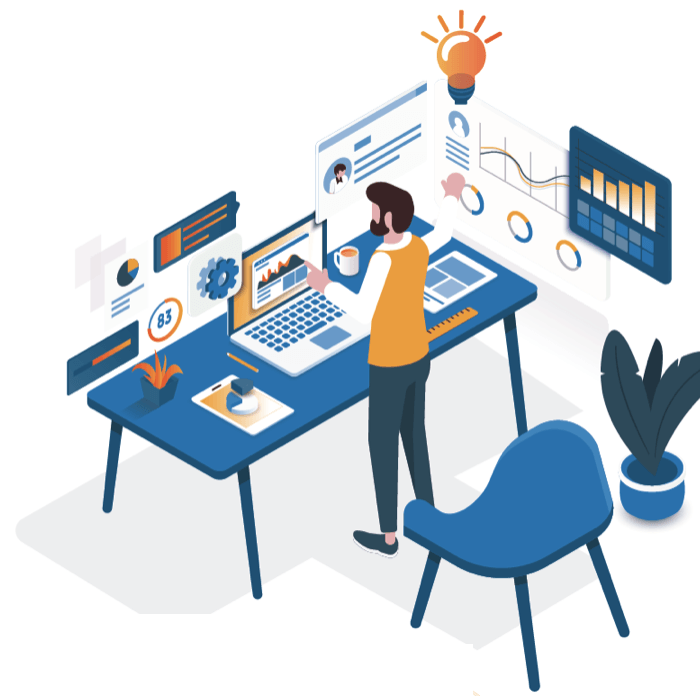 Because Vision33 has been an SAP partner for over 15 years, we worked with an objective third party to remain unbiased as we researched and developed this guide.
You could find this information yourself with focused research and phone calls, and if you find inaccurate information, please contact us.
SAP Products

Who Buys Which SAP Product

Deployment Count Variations

Pricing Cost

Business Process Flexibility

Implementation Time

SAP Products Compared

User Support Options



SAP Business One
SAP Business One is SAP's flagship product for targeting the small business market. Not originally built by SAP, it was acquired as a complete solution in 2002 and rebranded as SAP Business One for its US launch in 2003. Because it wasn't developed by SAP, Business One is a departure from SAP's highly complex ERP products. It represents a significant shift in simplicity while providing a robust platform with functional breadth.
The core product includes:
Financial management
Business intelligence & analytics
Purchasing
Distribution
CRM
Inventory management
Project management
Field service
Mobile applications for sales and services
And goes deep into:
Accounting
Sales
Inventory
Operations
SAP also adopted a new sales strategy for SAP Business One. Instead of selling directly to small business customers, SAP developed a massive partner ecosystem of system integrators and value-added resellers (VARs) to sell, consult, add-on to, and adapt the product. While SAP does occasionally sell SAP Business One directly to their enterprise customers, over 98% of customers purchased and implemented this product via an SAP partner.
VARs have developed hundreds of SAP Business One add-ons that give customers inexpensive and easy ways to incorporate industry- and function-specific breadth and depth to their implementations. Today, there are over 400 SAP Business One add-ons, most of which are industry-focused to bring specialized functionality to various sectors. All add-ons integrate seamlessly, and when the system upgrades, the upgrade flows through to the add-ons.
Because of the extensive and committed SAP Business One partner network, deployment volume scaled quickly, and SAP Business One has 65,000+ customers.
Since its release in 2003, SAP Business One has undergone eleven significant version releases, resulting in a product that can be deployed/implemented quickly and at a cost reasonable for small, growing, and midsized businesses.
SAP Business ByDesign
Announced in 2007, SAP Business ByDesign is SAP's first cloud ERP solution purpose-built exclusively for the cloud. A software as a service (SaaS) product, SAP Business ByDesign has been deployed in 144 countries and supports 12 languages.

Its multiple application areas with embedded business analytics, mobility, and support make SAP Business ByDesign ideal for the upper end of midsized businesses and subsidiaries of large corporations.
Beyond its core accounting and financial management functionality, Business ByDesign includes:
CRM
Sales management
Human resources
Purchasing & supplier management
Engineering & production
Project management & professional services automation
Executive support & compliance management
SAP Business ByDesign is built on service-oriented architecture (SOA) principles and leverages SAP's in-memory HANA database. Newer companies benefit from pre-built processes that help standardize their operations.

Business ByDesign is a strong product at the right price for companies that:
Have limited IT resources
Are using ERP for the first time
Are willing to adopt SAP's business processes
Require strong financials and accounting
By "customization," we mean that the core product code can be changed to suit an individual organization's needs.
By "add-ons," we're referring to product extensions that add functionality, such as EDI integration to an eCommerce site or integration with a marketing platform like HubSpot or Marketo.
SAP S/4HANA
SAP S/4HANA (S/4) was released in February 2015 as the next generation SAP ERP. SAP's CEO called it the firm's "biggest launch in
23 years, if not in the entire history of the company." S/4 is SAP's new core product, replacing ECC and R/3. It comes in multiple editions, most with full breadth and depth of functionality (except for specific cloud versions, discussed in later sections).
The core, full-featured S/4 product targets the high end of midsized companies and large enterprises, making implementation long and often prohibitively expensive for companies with under $500 million in revenue. SAP also introduced a Public Cloud version of S/4, both in single-tenant and multi-tenant products, although neither is as feature-broad as S/4 (which we'll address later). However, SAP focuses most of its cloud sales, marketing efforts, and budgets on S/4HANA Public Cloud when targeting growing and midsized companies.
Note: Researching S/4HANA Public Cloud can be confusing because there's also a product called "S/4HANA Cloud" (note the dropped "Public" term). That product is a cloud extension of the on-premises, multi- million-dollar version, and we won't address that product here, as it's only appropriate for large enterprises. We focus on S/4HANA Public Cloud because it's for midsized companies, is less expensive, and requires less IT overhead than other S/4HANA products, and SAP performs all maintenance and governance tasks.
Finally, S/4HANA Public Cloud provides mandatory quarterly product releases.
Two-Tier Solutions
For years, several SAP enterprise-class customers (R/3, SAP Business Suite, S/4HANA) have also used SAP Business One for their smaller divisions, subsidiaries, or partners. This approach helps organizations adopt a classic two-tier strategy that ensures tight integration between applications used across the extended enterprise. Recently, large enterprises began using ByDesign and S/4HANA Public Cloud as secondary solutions.
Who Buys Which SAP Product
As of Q1 2019, 65,000 organizations have deployed SAP Business One; 62,500 of those are small businesses, growing companies, and midsized businesses with under $500 million in revenue.
The additional 2,500 deployments are within large enterprises using SAP Business One in a two-tier model.
ByDesign and all versions of S/4HANA customer deployment counts are much lower, coming in at 3,400 and 3,200, respectively. Customers deploying ByDesign typically have $300-500 million in revenue, and those deploying S/4HANA Public Cloud typically have
$500 million to $1 billion in revenue.
Picking the right SAP ERP solution for your company is not as simple as matching a product to your company size.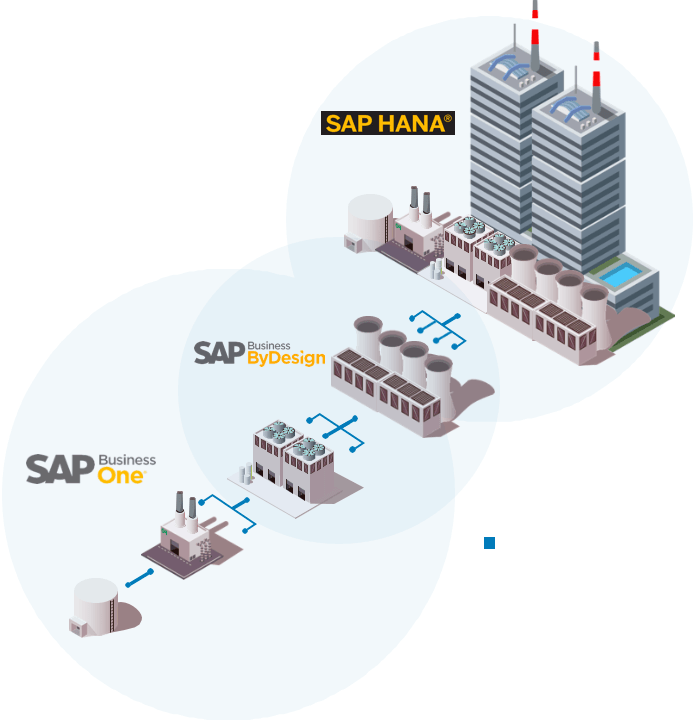 Deployment Count Variations
With over 65,000 deployments, SAP Business One has approximately 20 times more deployments than ByDesign and S/4HANA Public Cloud. There are several reasons for this.
S/4HANA Public Cloud
S/4HANA Public Cloud doesn't incorporate all the industries and functions of S/4's other versions. The product only provides for the component manufacturing and professional services industries, and general two-tier functionality doesn't go deep outside those industries. In addition, you cannot upgrade to S/4HANA Public Cloud – you must start from scratch. It also doesn't support as many countries and languages as the on-premises version of S/4.
Functionally, the Public Cloud version lacks support for third-party software and custom code while offering very few optimized business processes. Finally, SAP provides direct support for S/4HANA Public Cloud, which many customers dislike – they prefer to get support from someone who understands their business (versus an impersonal call center).
SAP ByDesign
With SAP ByDesign, deployment counts are low because the product only recently delved deeply into any industries. This meant companies with evolving market- or sector-specific needs didn't want to risk an ERP that couldn't support common processes like logistics, pick-pack, EDI, advanced WMS, etc. Finally, ByDesign initially suffered from poor performance through slow, multi-tenant architecture and its original Germany-only hosting location. A look at user reviews in 2016 was enough to scare away prospects; sites were full of angry users bemoaning the slow performance and painful UI.
Another reason for the deployment volume gap is the vast partner network for SAP Business One. A VAR or consultant will only accept new customers based on their capacity to service those customers. The 750-member SAP Business One partner network means there are 25 SAP Business One partners for every one ByDesign or S/4HANA Public Cloud partner.
SAP Business One partners are organized and focused on different business imperatives than a firm focusing on S/4 consulting or ByDesign. SAP Business One partners have in-depth experience with rapid deployments, averaging one per quarter per partner. The product lends itself to mass appeal with multiple versions, including multi-tenant cloud, single-tenant cloud, and on-premises either at the company or in a partner data center. Version flexibility also plays a part, as partners can generally switch a customer's deployment model at any time with minimal disruption. Finally, SAP Business One draws a crowd because it's the least expensive SAP product to deploy.
Because consulting costs and needs vary, our guide focuses on software licensing fees. The actual cost of consulting and implementing these ERP solutions is based on the complexity of a business and its processes, customizations/adaptions, and the work required from the consulting firm versus how much work you undertake yourself.
Our full ERP SAP Comparison Guide, including a section about platform costs, is free to download. It includes pricing models for SAP Business One, ByDesign, and S/4HANA Public Cloud, as well as associated costs factors.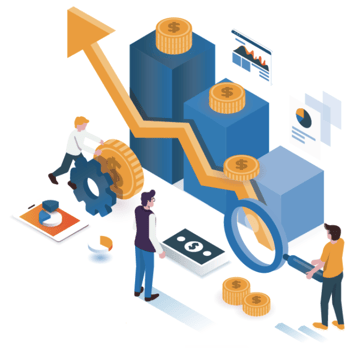 Business Process Flexibility
How much business process flexibility do you need? The answer to this question enables a midsized company to gain clarity on which SAP system to use because it dictates cost, speed of implementation, and learning curve/user uptake.
Customization/Extension Product Comparison:
SAP Business One is fully customizable and extendable via add-ons.
ByDesign cannot be customized but is extendable via add-ons.
S/4HANA product versions vary:

S/4HANA is fully customizable and extendable via add-ons.
S/4HANA Public Cloud single-tenant is customizable, but you cannot change the data model.
S/4HANA Public Cloud multi-tenant is neither customizable nor extendable via add-ons (at the time of this publication).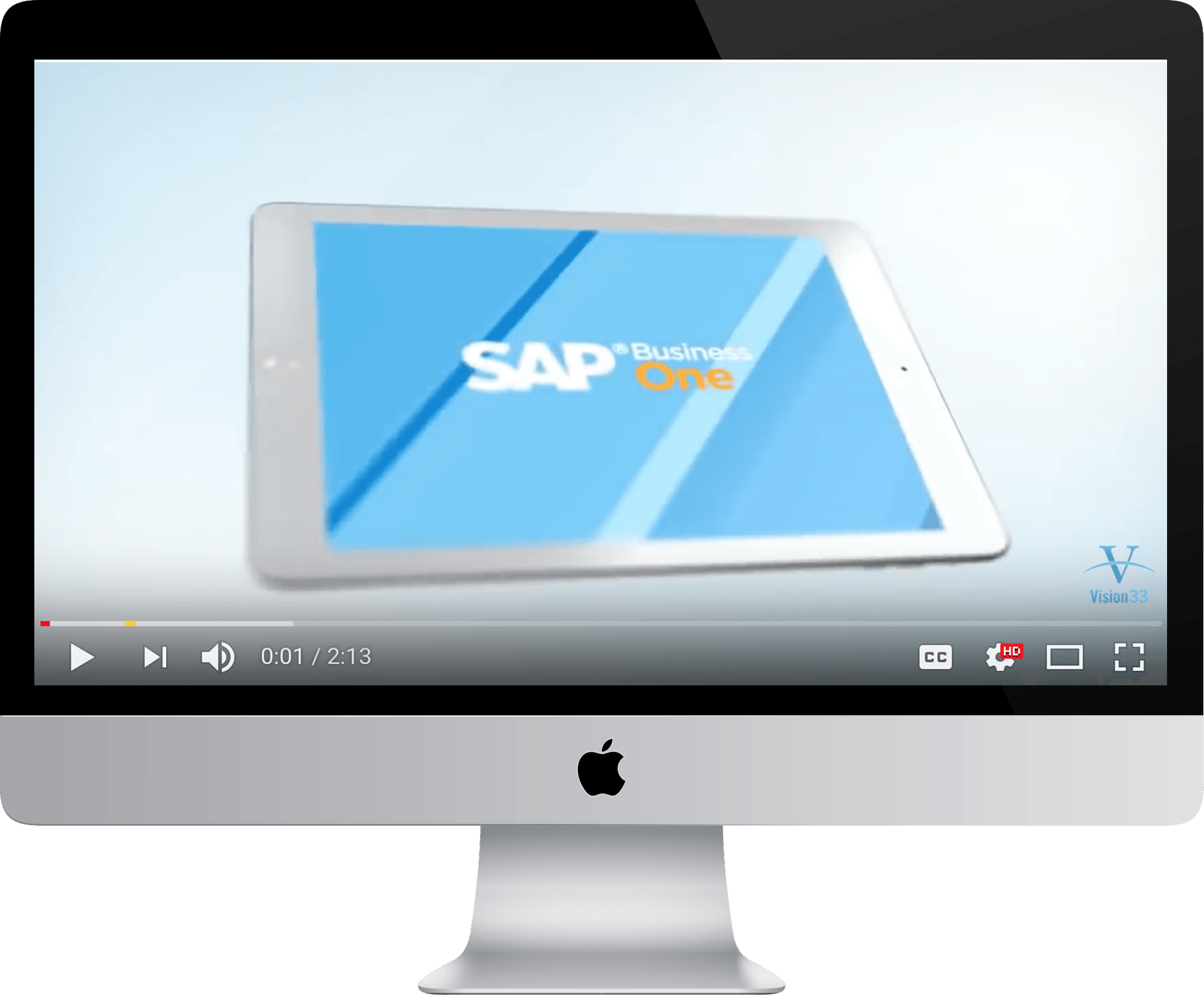 S/4HANA
The essence of S/4HANA (on-premises or private cloud) is like that of SAP's other enterprise flagship products – you can do anything, but do you have the time and money? You can customize the system to match every process and workflow, but the consulting time and cost will skyrocket. Also, you can't get out-of-the-box (OOTB) processes, so you must customize, which is why implementation times vary from six months to two years.
The good news is that when you're done, you'll have a highly scalable infrastructure that does everything you need, no matter how much your company grows or how complex your processes become. (This is why S/4HANA is the choice for large enterprises that want to switch from R/3 or ECC.)
SAP Business ByDesign
Conversely, S/4HANA Public Cloud multi-tenant and ByDesign offer no flexibility – customers who want to use those products must subscribe to the OOTB processes. If you have no current processes or feel the ones you have are inadequate, then a tool like S/4 HANA Public cloud multi-tenant or SAP Business ByDesign can be good options.
With SAP Business ByDesign, users and partners who sell the system say there's a substantial learning curve, which has hurt employee buy-in and cost companies more than anticipated in consulting and training time and fees.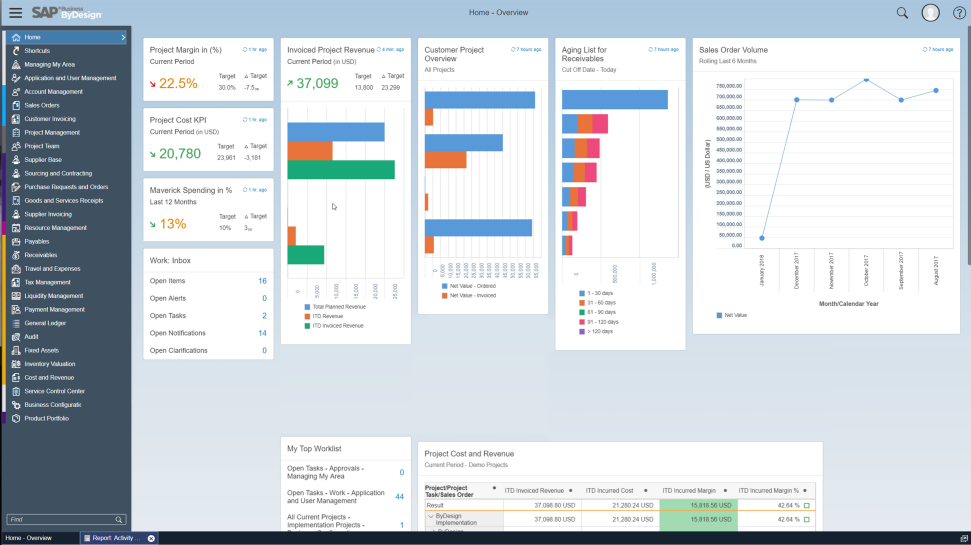 SAP Business One
With SAP Business One, SAP provides many standard processes OOTB, and companies can use them if they want, although some SAP Business One users have found themselves in consulting price overruns from trying to keep ALL their processes. If you choose SAP Business One, keep processes only if they're critical or well-practiced by your users.
SAP partners, regardless of the system they sell, say, "Transitioning to or deploying a new ERP system is something you only want to do once every ten years," which brings us to another concern – the flexibility of the deployment model. Both S/4HANA and SAP Business One offer multiple deployment models, including:
Single-tenant cloud
On-premises
Partner-hosted
SAP Business One adds flexibility by allowing companies that have deployed licenses at their location to easily switch to the cloud. This is popular among companies that purchased SAP Business One, have used it for several years, and are facing expensive hardware/networking needs. Rather than pay hardware fees, they move into the cloud. With options like running SAP Business One HANA in a multi-tenant environment, this deployment method has become a cost effective choice for many growing businesses.
Depending on the licensing/payment model, businesses could also switch from the cloud to an on-premises system with licenses, keeping everything they had in the cloud.
For ByDesign deployment models, ERP sources say there's no option except a multi-tenant SaaS deployment, which has lowered ByDesign's adoption by scaring away companies that don't want their critical data in the cloud or potentially inaccessible. (If you have 200+ users, however, you can get a private cloud version, hosted by SAP.)
In general, 80% of companies choose their SAP ERP product based on price and flexibility.
S/4HANA Public Cloud
SAP-stated implementation time frames for S/4 typically fall within five to eight months for cloud versions and six to eighteen months for hosted versions. SAP and some of their partners may claim shorter timeframes, but inputting data into the new ERP and training users adds several months. And while you can run S/4HANA Public Cloud multi-tenant in as few as five months, you'll have only industry-specific functionality for component manufacturing and professional services. If you operate in any other industry, you'll either sacrifice industry functionality or require a much longer implementation period.
SAP Business One
The typical SAP Business One implementation without industry-specific add-ons is two to three months. This is because of the product's long history in the market and an extensive partner ecosystem wherein a typical partner performs four SAP Business One implementations per year. Industry-specific add-on modules may slow an implementation, depending on their depth and complexity, but SAP Business One's core product can be implemented in six to ten weeks. Because most customers want industry-specific and/or functional area- specific depth, however, allow at least two to four months to implement. And because SAP Business One is easy for users to learn, the time added for training is negligible.
SAP ByDesign
SAP states that ByDesign normally requires four to eight months to implement because most industry-specific or function-specific add- ons are custom made or require extra effort to integrate (relative to SAP Business One add-ons). Companies that can live with the core product will enjoy a two- to four-month time frame. However, ByDesign is demonstrably harder to learn than SAP Business One, so allow additional time and expense for training. If you want industry-specific functionality and robust training, assume the original four to eight months for ByDesign.
Deployment speed is directly related to how many resources, including your consulting budget, you apply to a project – both your internal team and external consultants.
Read and hear about the value that customers have seen with SAP Business One here
https://www.vision33.com/products/customer-portal

Primary support (first line) for SAP Business One and S/4HANA private cloud and on-premises versions comes from partners, some of whom offer fully staffed, dedicated support desks. (Some even offer 24/7 support.)

Until recently, S/4HANA Public Cloud versions and ByDesign were only supported by SAP, with first-line response coming from the general SAP call or online help centers. Early customers of these products were frustrated by front-line agents who didn't know their business and offered less than optimal support compared to local partners.

This has changed, and while there aren't many, VARs that provide product support for S/4HANA Public Cloud versions and ByDesign now exist. These support contracts cost extra, but they offer the higher level of support only a local partner can provide.

Learn about the Vision33 Customer Portal, which empowers customers with a secure, flexible, and personalized self-service gateway.
We hope this guide provides an accurate picture of each SAP product and clarifies many of the misconceptions regarding their strengths, weaknesses, challenges, and opportunities.
You may hear SAP and some resellers say this about ByDesign and SAP Business One:
"SAP ByDesign is for Mid-Sized Business of $25M + 20+ employees."
"SAP BusinessOne is for Small Business of $1M - $25M."
THAT IS NOT THE MARKET REALITY.
Companies with revenue from $1 million to $500 million use SAP Business One more than any other SAP product.
Just among our customer base, there are many:

Why All The Confusion?
Between 2007 and 2016, SAP didn't focus on cloud ERP. Even when they spoke of the cloud, they offered mixed messaging about ByDesign, causing customers and industry watchers to question SAP's priority for certain products, especially ByDesign.
SAP sales reps often lacked the stories of SAP's cloud and ByDesign products. And they had little reason to research them, as they were heavily incentivized to steer customers toward S/4, the long-term flagship product for SAP.
With SAP leaving the selling and supporting of SAP Business One to partners, the entire SAP Business One product suite often went ignored. Quietly, steadily, and successfully, the 750 SAP Business One partners built the SAP Business One market and the 400 add-ons that drive value.
The early year missteps of ByDesign gave those selling competing products easy talking points against the product. Earlier releases of ByDesign suffered from poor performance and lack of functional breadth and depth, causing prospects to shy away from it. Today, ByDesign offers robust functionality and continues to add more, with a well-publicized product road map.
We hope this guide begins to provide an accurate picture of reality versus hearsay regarding the strengths, weaknesses, challenges, and opportunities offered by SAP's products. You can download the entire comparison ebook here.
At Vision33, we're happy to help you sort through the messages, facts, and fallacies. Our SAP-focused professionals have experience designing and/or delivering ERP for a wide range of SAP products, including ByDesign, SAP Business One, and S/4.
Still, we recognize that your first call (if you haven't made it already) may be to an SAP phone representative. To ensure you receive the most accurate and up-to-date information on all SAP products, ask these five questions:
What specific functionality does each of the major products provide for my industry? Also, inquire about industry-specific add-ons.
Can you give me reference customers in my industry that use the functions I desire? You may be surprised to discover how few they have available.
If using certain SaaS products, how are support issues resolved, and what is the contracted resolution time? Where SAP performs support, you want explicit knowledge of how to avoid downtime during troubled times.
How often is the product updated and if I'm in a regulated industry, how can I validate my processes to regulators if "Product X" forces quarterly updates?
How can I integrate other crucial technology/software products I use? Also, ask how product updates affect integrations.
You may end up with more questions than answers.
That's why we're here to help!
Contact Vision33 today. We'll share our decades of SAP product experience and show you how customers of all sizes are succeeding with the SAP products best for them.