SAP Business One

SAP Business ByDesign

SAP S/4HANA Cloud

Sage Intacct

Sage 300

Accela

Amanda

iDocuments

Saltbox

Portals
SAP Business One is a powerful, all-in-one enterprise resource planning (ERP) solution that brings every aspect of your business – financials, accounting, inventory management, customer relationship management and more – together under one simple, scalable platform. This affordable solution will save you time, money and energy – allowing you to focus on innovation and growth.

SAP Business ByDesign is an affordable, easy-to-use cloud enterprise resource planning (ERP) solution for fast-growing businesses. With SAP Business ByDesign, you can manage your entire business – including financials, human resources, customer relationship management (CRM), procurement, projects, and supply chain – from a single, unified solution.
SAP S/4HANA Cloud, public edition
SAP S/4HANA Cloud, public edition is a modern, intelligent, cloud-based enterprise resource planning (ERP) solution that streamlines operations, improves decision-making, and keeps businesses competitive in a fast-changing market.

Sage Intacct is a flexible, configurable accounting and financial management software solution built on a true cloud foundation. Built for finance by finance, Sage Intacct automates complex processes and delivers everything you need to increase productivity, make timely decisions, and drive your business forward.

Sage 300 is an affordable enterprise management and accounting application for small and midsized businesses. Sage 300 allows you to automate finances, eliminate international business complexity, and simplify inventory management. Flexible deployment options and fast, easy implementations mean you'll be managing accounting, operations, and distribution processes in no time.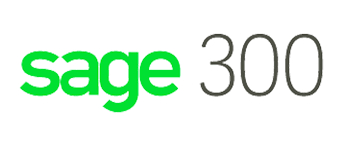 Accela offers a suite of government software solutions designed to build thriving communities, attract and grow businesses, and give citizens an open view into their government. With Accela, even small government agencies can leverage big city technologies and enjoy solutions for planning, building, business and occupational licensing, public safety and environmental health.

Amanda is an enterprise platform that allows government agencies to become more efficient and offer their citizens easy-to-use online services including applying for permits, scheduling inspections, renewing licenses and paying fees. Amanda helps governments increase economic development, improve public safety and better serve their citizens.

iDocuments is a web-based automation solution that frees your team from tedious and repetitive tasks. iDocuments can integrate with your existing ERP solution, eliminating the duplication of data and extending the reach of your ERP solution to your entire organization. iDocuments simplifies, streamlines and automates key business functions, primarily Purchasing, Expenses and Sales Orders.

Saltbox is a cloud-native, low-code integration platform as a service (iPaaS) solution that empowers small and midsized companies to integrate disconnected business systems like ERP, CRM, and eCommerce.
By eliminating data silos and automating manual processes, Saltbox unlocks new levels of operational efficiency and cost savings.

Portal solutions are powerful add-on solutions for SAP Business One.
They include:
Customer Portal

to give your clients a secure, flexible, and personalized self-service gateway.
Employee Portal

that gives your team the flexibility and tools to get the work done where and when they need to.