Elevate Your Finance Game: A Webinar Collaboration by Vision33 and Tipalti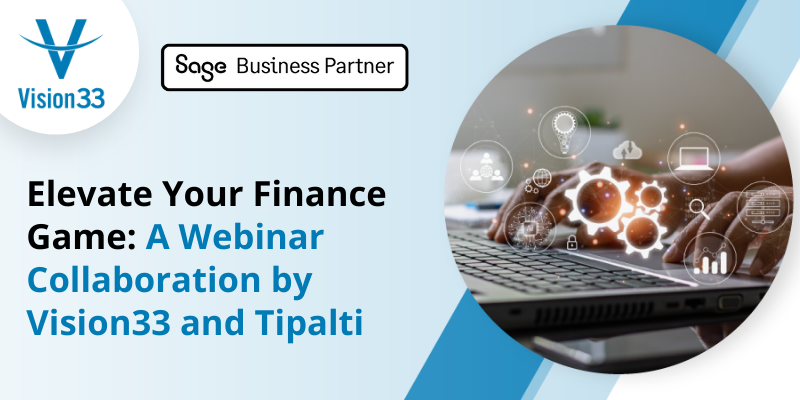 ---
Details about the SAGE Event
Live Webinar
Tuesday, November 7, 2023 at 2:00 pm ET
Do you wish you could spend more time on strategy and less time on mundane tasks like accounts payable?
You can!
Join Vision33 and Tipalti on Tuesday, November 7 at 2:00 pm ET to see how.
During the live webinar, Tipalti will demo its cloud-based global finance automation solution that seamlessly integrates with Sage Intacct.
See how this integration:
Eliminates 80% of the workload related to accounts payable management
Helps the finance office scale rapidly and efficiently
Strengthens financial controls
Streamlines the entire bill-to-pay-to-reconciliation cycle
You need only an hour to learn how to get even more out of Sage Intacct and see all the accounts payable processes you can automate with Tipalti.
---
Other Events
Click to view Vision33's other events